Lola v/h Zomerbloemhof wins Senior Championship in Flanders!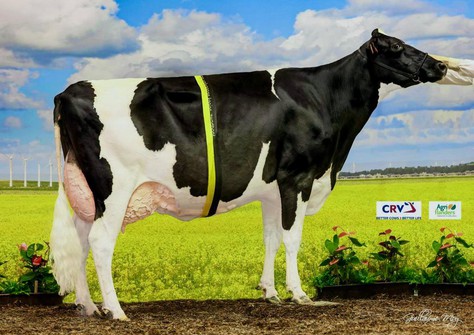 Type
Lola v/h Zomerbloemhof EX-91
The Senior Champion of West-Vlaanderen 2022, Lola v/h Zomerbloemhof, was able to show her qualities again last week during the Agriflanders 2023, after having increased her score to EX-91 with EX-92 Mammary last December! After a thrilling battle, the highest classified Reflector daughter of Flanders and the Netherlands won the Championship of the B&W Senior Class.
The 1.60 meter tall S-S-I Mogul Reflector daughter of the Van het Zomerbloemhof herd calved for the fourth time in March 2022. At the moment, Lola v/h Zomerbloemhof is pregnant with Cookiecutter Hypnotic, and is due next March. Extra special is the fact that the Lahousse family managed to keep her in such fantastic shape for this national show!
With a current lifetime production of 68,684 kgs of milk and peaking at 62 kg/day in her fourth lactation, the highest scored, excellent cow at Lahousse is also a fantastic production cow. Lola has also been used intensively as a embryo donor, because of her TPI and NVI scores. With success, because the current number 5 gNVI B&W female, Delta Nora (by Koepon Marpon), is a great-granddaughter of this dream cow!
In six generations, the Reflector goes back to Lynmead Celsius Minnow EX-91,  a cow that has produced numerous high-performing offspring. She is the foundation behind bulls such as Roylane Socra Robust, Roylane Bookem Bob, Roylane Boxer Punch & Plain-Knoll King Royal and also the female line of Plain-Knoll Mogul Mariah VG-88, which brought the important brood cow K&L OH Mirror for the 3STAR Breeding Program.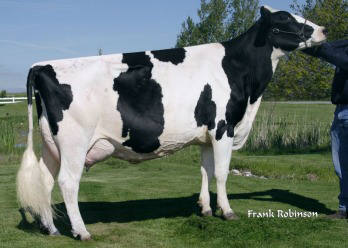 5th dam: Seagull-Bay Manat Mirage EX-90 (s. Manat)