VOST Select Sale success at the Osnabrücker Schwarzbunt-Tage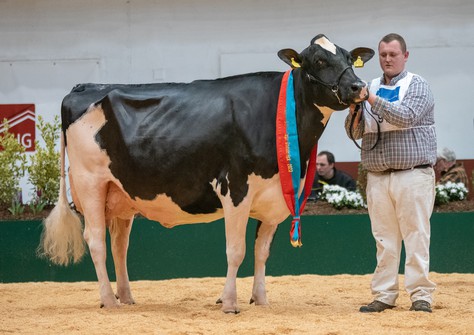 Type
GHO Chanel RDC EX-91 is now the 11th generation excellent cow in a row!
Both in Germany and in the Netherlands, the first dairy shows of 2023 recently took place. Participating members got their best cows from the barn and managed to win big prizes. One of the successes came for the German KNS Holsteins with a VOST Select Sale purchase of 2019.
In the category of senior dairy cows, KNS Holsteins predominated. First of all, GHO Chanel RDC EX-91, a third lactation well balanced cow, took the lead in the first senior class and the oldest participant, KNS MoM Dorfheimat (by Long-Langs Oman Oman) also managed to win the oldest class of senior cows. Chanel RDC EX-91, a daughter of the bull Tiger-Lily Ladd P-Red, was purchased as a fresh heifer by the Niermann family during the VOST Select Sale 7 in 2019. During her time at KNS Holsteins, the Regancrest-PR Barbie EX 92 offspring developed extremely well. This is what the EX-91 Ladd P-Red showed during this herdbook show. In the championship, the judge chose GHO Chanel RDC as the big winner and she took the Senior Championship in Osnabrück. Niermann now owns the 11th generation Excellent in a row with this beautiful EX-91 cow from the renown Barbie familie!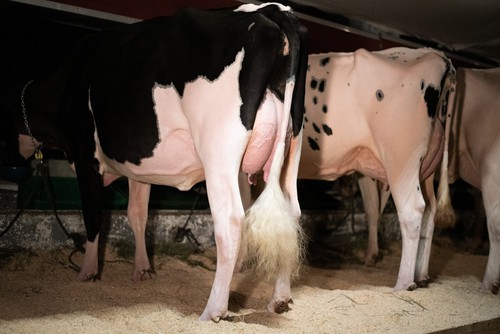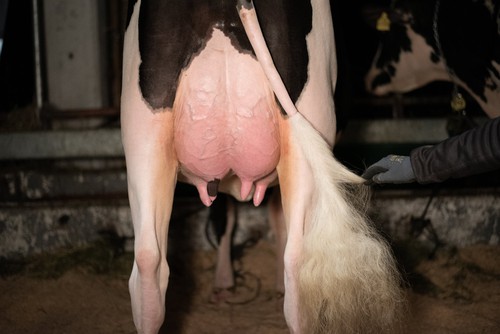 GHO Chanel RDC in 2019 at the VOST Select Sale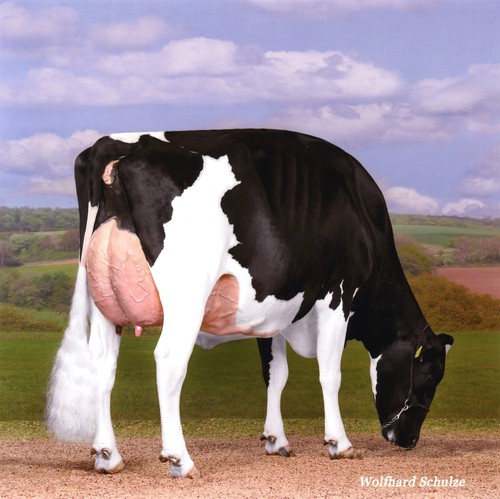 GHO Chanel RDC EX-91 in 3rd lactation