Three renown names nominated for...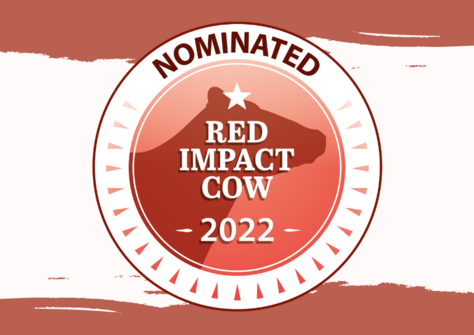 Fifteen renown names were announced last week in the Holstein International 342 as nominations for the title 'Red Impact Cow of the Year 2022'! It's up to you to help decide which influential brood cow will be the successor to Lakeside Ups Red Range VG-86 by submitting your vote!
The fifteen contenders come from four different countries, including the Netherlands. Three of these Dutch brood cows are bred by or are owned by GenHotel members! It is up to us to introduce these influential ladies to you:
♦ Caudumer Lol 371 P RDC VG-86
Balisto x VG-87 Magna P RDC x VG-87 Lawn Boy P-Red
Caudumer Holsteins
Also nominated for Dutch Cow of the Year!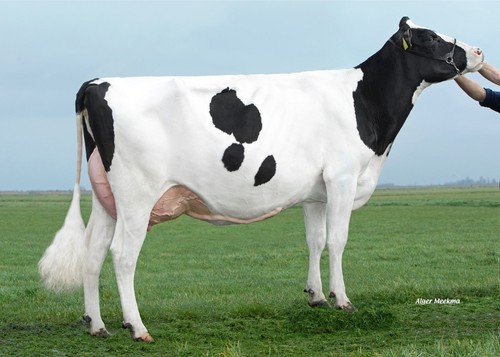 Dam of Caudumer Solitair P Red @ RUW - former no. 1 gRZG and top gTPI - and dam of Caudumer Snickers P Red @RSH (full brother of Solitair). Solitair P Red (s. Salvatore RDC) has been used very frequently as mating sire and his sons also know how to match the high standards of their sire. The first daughters are in milk and recently shown by Solitair's owner RUW (read more). Lol 371 P RDC VG-86 is also granddam of the current top young genomic sires Delta Launch PP Red and Delta Cartoon P. 
♦ De Oosterhof Dg Rose RC VG-89
Rubicon x Aikman RDC x Man-O-Man 
Sudena Holsteins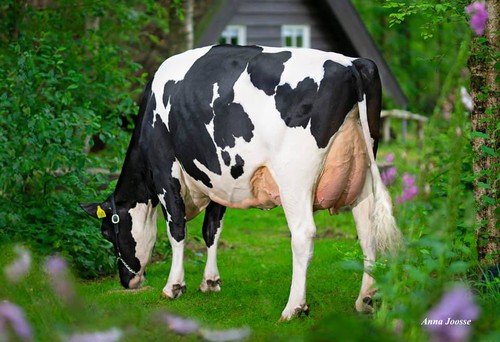 This black beauty actually needs no introduction, she just introduces herself! With more than 65 offspring of which numerous sons in AI and milking daughters with high genomic scores, the impact of this 3rd lactation redcarrier Rubicon on the European and global Red Holstein world is huge! Not only is she the dam of the 'Red Impact Cow of the Year 2021', but also granddam of bulls such as 3STAR OH Ranger Red, Koepon AltaRefine-Red and Koepon Rigolette RC. The top gNVI bull of the moment, Dg Dv Rammstein Red, also hails from this branch. Rose RDC herself is dam of Sudena Safari Red (by Spark Red), the current #5 gISET R&W bull in Switzerland! 
♦ De Oosterhof Dg Rubellia RDC VG-86
Rubicon x Aikman RDC x VG-88 Planet
Melkveebedrijf De Oosterhof
Also nominated for Dutch Cow of the Year!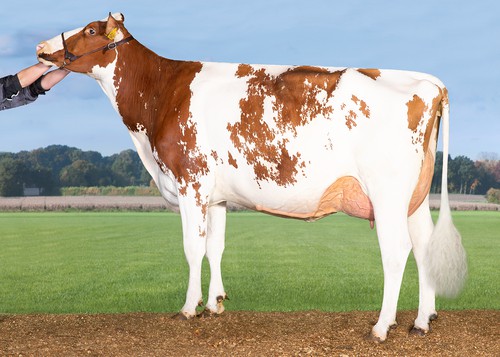 Rubellia RDC is dam of the well-known daughterproven bull and former sire of sons Hoogerhorst Dg OH Rubels Red, who delivered many high sons including Koepon OH Robin Red, De Oosterhof 3STAR Reno Red, Koepon Ryder Red and his full brother 3STAR OH Ranger Red - the number 1 gLPI R&W worldwide. This line goes back to the famous show cow Rainyridge Tony Beauty EX-94. Photo: De Oosterhof Dg Agriorio Red GP-84. 
► Embryos out of Rubellia RDC her granddaughters are available here!
Last day to vote is on Friday, July 1st.
You can vote by submitting your voting coupon (HI June 2022).