Influential brood cows in the picture at Koepon Genetics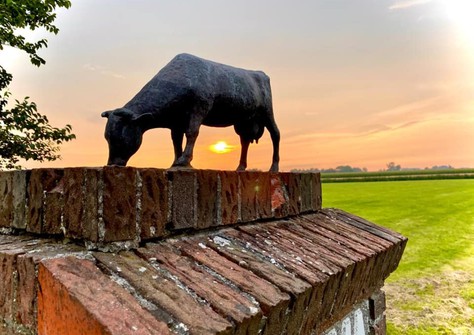 The countdown has begun: Just one month until the Koepon Summer Sale 2022! In the run-up to this online auction, several very promising and influential brood cows have been photographed recently. Quite a number of milking cows will also be (re)classified before the sale. Therefore, keep an eye on the website to stay fully up-to-date!
Koepon Date Range 10 RDC
AltaDateline x VG-86 Salvatore RDC x VG-89 Rubicon
This lovely milking 2-yr-old is a direct daughter of Lakeside Ups Red Range VG-86, the 'Global Red Impact Cow of 2021'. With a 305-day production of 10,536 kgs of milk with 4.41% fat and 3.18% protein, she produces easy above herdaverage. The Golden-Oaks Mark Prudence EX-95 descendant transmits stunning traits, especially gTPI. She even has a red carrier Gameday daughter with 2913 gTPI & a red and polled Matty P RDC daughter with 2672 gTPI. These two daughters both will sell at the Koepon Summer Sale!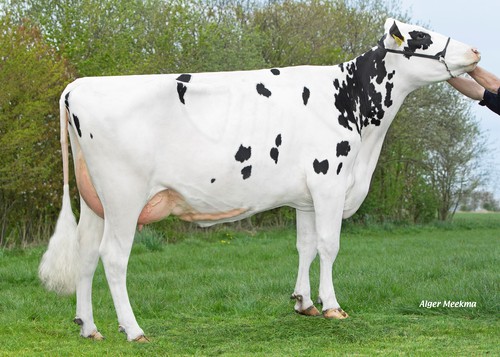 Koepon Date Range 10 RDC 
Koepon Duke Ruby 14 VG-85
Duke x Rubicon x VG-86 Jabir
The VG-85 classified S-S-I Montross Duke proves she's a huge producer with a projected 305-days production of 11,627 kgsM with 4.54% fat and 3.31% protein. Dam Koepon Ruby-Ann was sold to the UK during the Koepon Selection Sale 2019. This purchase proved to be very successful, because Ruby-Ann grew into an influential bull dam by breeding Peak Tosco, Peak AltaZarek and Koepon Charlston. About 40 offspring emerged from this Ruby 14 VG-85, including Koepon Top Ruby 52 RDC with 151 gRZG and Koepon Topmodel Ruby 59 with 2800 gTPI.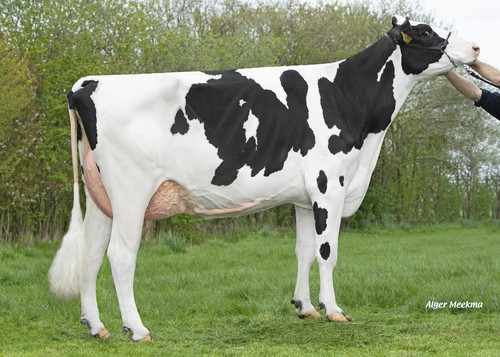 Koepon Duke Ruby 14 VG-85
Koepon Keit Classy 452 VG-86
Keith x VG-85 Bandares x Rubicon
With A2A2 and stunning indexes, the GGA Keith daughter out of the influental Koepon Classy family impressed sire-analysts. Classy 452 VG-86 (VG-87 MS) was therefore flushed several times. The combination with former sire of sons Best Benz resulted in even 17 male and female offspring! Two Best Benz sons, purchased as embryos by GenHotel, are sold to AI organizations in Poland and Spain. Granddam Koepon Rubi Classy 267 (by Rubicon) also brought success as a donor and is dam of sires Koepon Showking @Swiss Genetics and Koepon Marpon @Qnetics!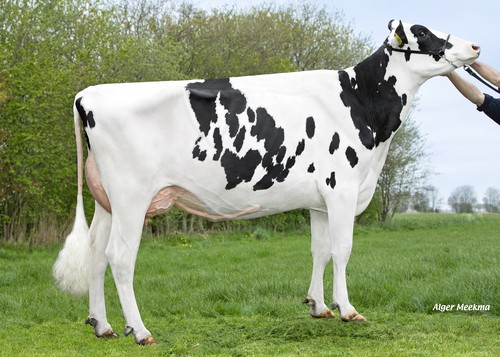 Koepon Keit Classy 452 VG-86
Peak Camille VG-88
Imax x VG-86 Jedi x VG-89 Supershot
The second lactation Silverridge V Imax, classified VG-88, already brought great success for Koepon's breeding program. Camille VG-88 is dam of one of Koepon's most prominent sires right now: Koepon Camden RDC (153 gRZG)! Camille traces back to the impressive brood cow Larcrest Juror Chanel EX-93, same line as multiple bull dam Drouner AJDH Cosmo VG-88. With Camille her VG-88 score she is the 10th generation VG/EX in a row. During the Koepon Summer Sale, an early Peak AltaMagnifique daughter out of Peak Camille's maternal sister will sell.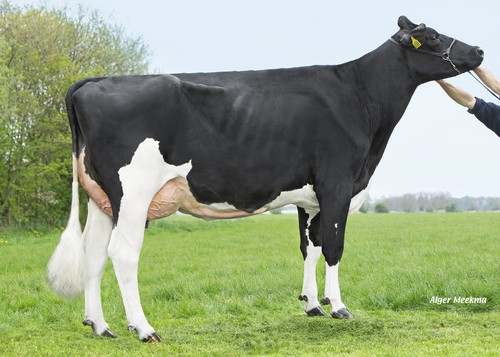 Peak Camille VG-88
Koepon Altuve Range 7 RDC VG-86
AltaAltuve RDC x VG-86 Salvatore RDC x VG-89 Rubicon
Range 7 RDC VG-86 is a Peak AltaAltuve RDC from Red Range VG-86, which makes her a full sister of Koepon Sasta-Red @Genex! Out of Range 7 RDC, Koepon has bred highscoring offspring. Her heifer flushes produced (red) female offspring up to 164 gRZG! Both Koepon Altuve Range 7 RDC and her full sister Koepon Altuve Range 6 RDC have daughters available for sale at the upcoming Summer Sale. Selling are heifer calves with high gRZG & gTPI, sired by a.o. Crisalis RDC, Star P RDC, Parfect and Marble-Red.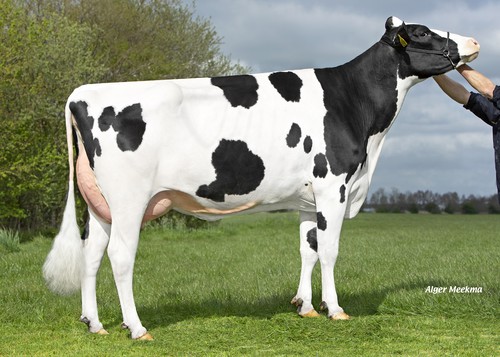 Koepon Altuve Range 7 RDC VG-86