New genomic topper at Zandenburg Holsteins!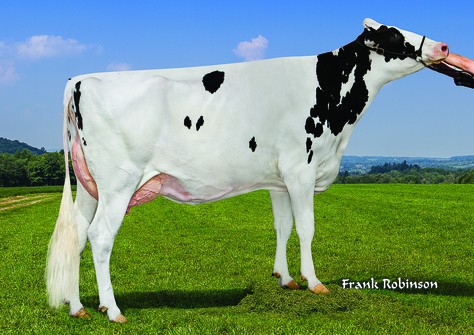 Genomics
TJR McCutchen Diamond EX-91, 3rd dam of Zandenburg Entity Diamond
The American genomic proof run in June shows that the highest females in Europe also score above 3000 gTPI. The new rank leader is with 3055 gTPI a German Pine-Tree Heroic daughter, which comes from the De-Su BW Marshal Georgia EX-90 family. Prehen Farringdon, an Entity x Spectre from the Coyne-Farms Ramos Jelly VG-85 family, also scores over the magical 3000 gTPI threshold.
GenHotel member Zandenburg Holsteins has an absolute genomic topper in the barn with Zandenburg Entity Diamond. Diamond scores a whopping 2905 gTPI and 817 NM, making her both the number 2 gTPI and number 2 Net Merit Denovo Entity daughter in Europe. Her dam is an ABS Achiever daughter, who produces easy over 40 kgs milk/day, the granddam is the very high producing Zandenburg Racer Diamond VG-88. Next cow in the pedigree is the American TJR McCutchen Diamond EX-91, a beautiful De-Su McCutchen from the legendary Glenridge Citation Roxy EX-97 family.
At Holbra Holsteins the highest scoring heifer on the American base is now Holbra Alh Valentine. She is a Fustead S-S-I Solution daughter out of the super producing Seagull-Bay Silver daughter Havanna VG-86, a granddaughter of the Global Cow of the Year 2019 Cookiecutter Mom Halo VG-88. At Holbra Holsteins, Valentine's full sister, Halina, also scores 2815 gTPI, making them both among the top 20 Solution daughters in Europe.
K&L OH Mabel is able to expand her huge list of high-scoring daughters this month again: her S-S-I Bg Frzzld Riveting daughter De Oosterhof 3STAR Marive scores 2815 gTPI, making Mabel's 15th daughter above 2800 gTPI!
At Van Het Zomerbloemhof, family Lahousse in Belgium, Place Van het Zomerbloemhof, a daughter of Peak Lace (Blowtorch x Donatello), is one of the highest Aristocrat daughters this month. She scores 2791 gTPI and traces back to the American Berryridge O-Man 1030 VG-88.
One of the highest reds in June is 3STAR Aikaline-Red, with 2717 gTPI the number 1 gTPI red & white Progenesis Watson RDC daughter worldwide! Her dam Batouwe Ailisha Salva-Red is a tremendous transmitting Salvatore RDC from the Kamps-Hollow Durham Altitude RDC EX-95 family. In May, Ailisha-Red also had several high daughters, including a very high red carrier full sister of Aikaline-Red and several high Westcoast Swingman-Red daughters.
Koepon Top Range 19-Red is now the number 2 gTPI Koepon AltaTop daughter worldwide with 2703 gTPI. Last month her full sister Range 18-Red even scored 2742 gTPI, making these two daughters of the 'Genomics Gigant' Lakeside UPS Red Range-Red occupy the number 1 and 2 position. Red Range now has 11 daughters above 2700 gTPI, of which 8 are red & white!
As previously reported, the preliminary genomics type results for BWN Camilla and Rocca 3STAR Adna-Red were already very promising. During the official June run, these predictions are confirmed: Camilla scores +3.50 gPTAT and Adna-Red +3.39 gPTAT. This makes them the number 2 and 3 gPTAT heifers this month. In addition, Camilla is now the No. 1 gPTAT Blondin Thunder Storm in Europe and No. 3 worldwide. Adna-Red is also the number 1 gPTAT daughter of her sire (Mr Blondin Warrior-Red) in Europe and the number 4 red Warrior-Red internationally.
Click HERE for the June top 50 gTPI females in Europe.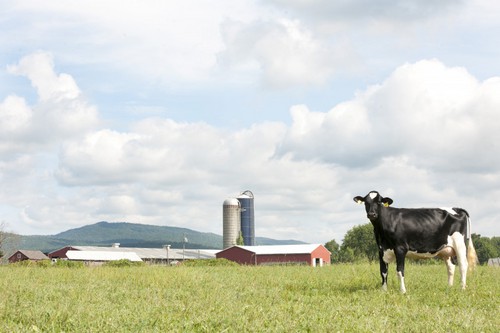 Cookiecutter Mom Halo VG-88, 3rd dam of Holbra Alh Valentine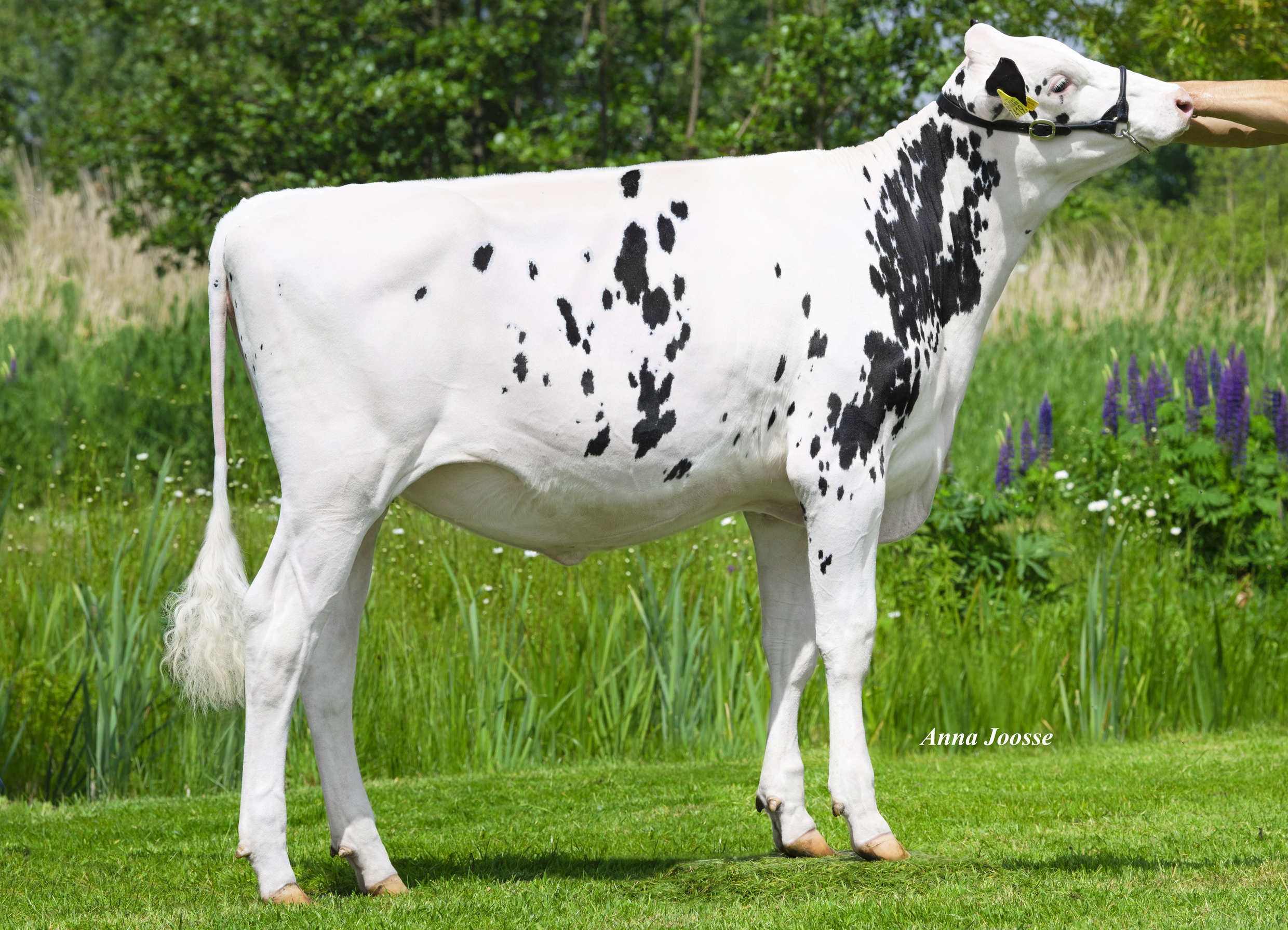 BWN Camomilla (s. Undenied), dam of BWN Camilla (+3.50 gPTAT)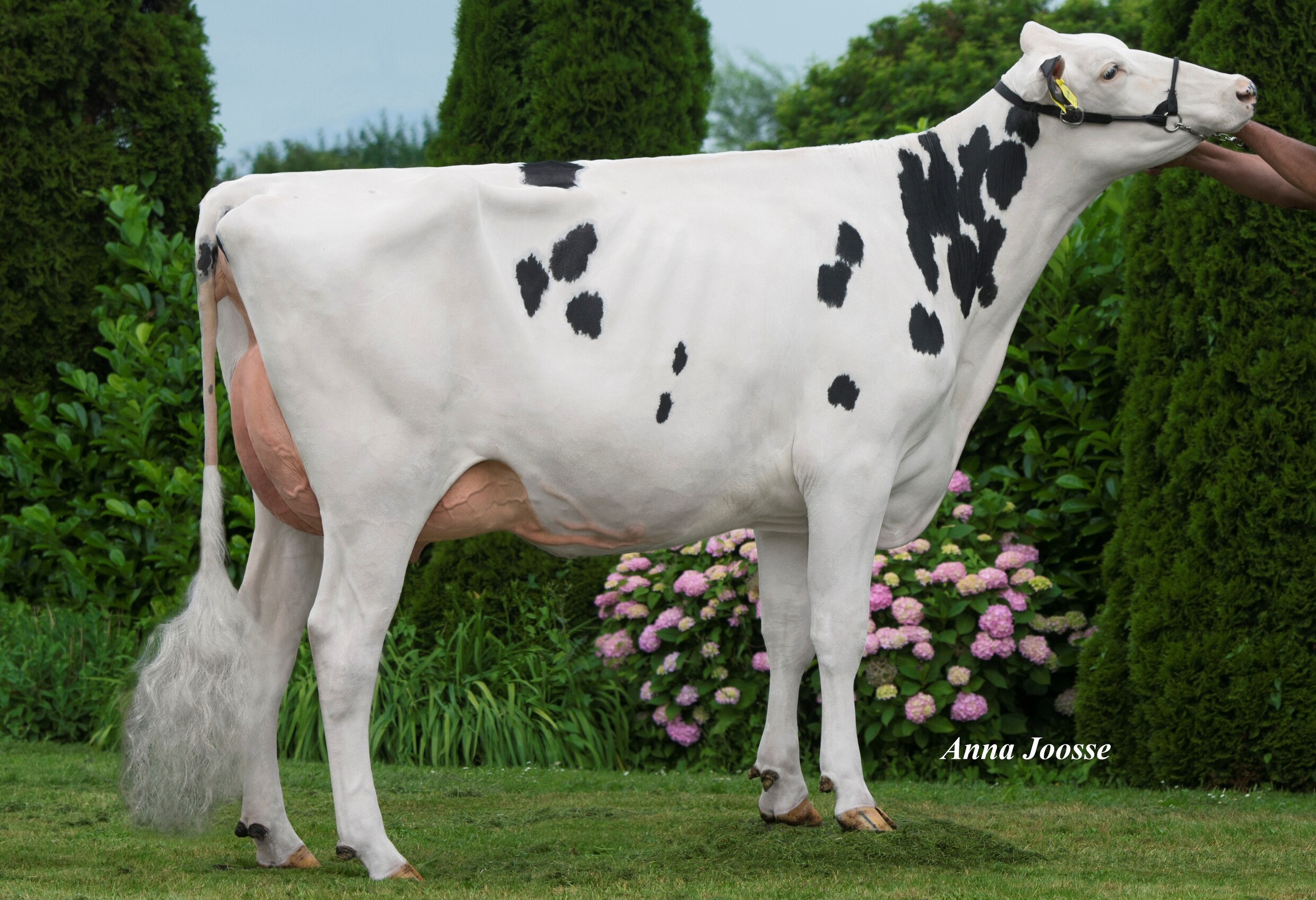 HC Archrival Arianne VG-87 (VG-89 MS), 2nd dam of Rocca 3STAR Adna-Red