First score >170 gRZG for the breeding program!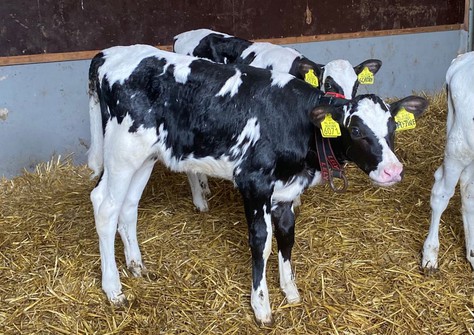 Dykster 3STAR Albertine, born at Dykster Holsteins, received a tremendous German index score this week! With no less than 172 gRZG, this KAX Gladius daughter is the first - bred by GenHotel & Dykster Holsteins - heifer calf to score a gRZG above 170!
From the cow family of e.g. EDG Rubicon, Westcoast Kerrigan and Sandy-Valley Salloon, Dykster Holsteins and GenHotel bought her dam SPH Alberta (s. De-Su Legend Bali 14062-Et) in 2020 at the SonderKollektion. Alberta had a top RZG, was the number 1 gISET in Switzerland at the time and was among Italy's top 10 with 4536 gPFT (12-2019). With a completely flawless profile, led by 161 gRZG and 2725 gTPI, she still belongs to the top of Europe!
With Albertine (by Gladius) the next successful generation from the Sandy-Valley Bolt Sheila EX-92/Snow-N Denises Dellia EX-95 family presents itself, and is hereby an upcoming talent for the 3STAR Breeding Program!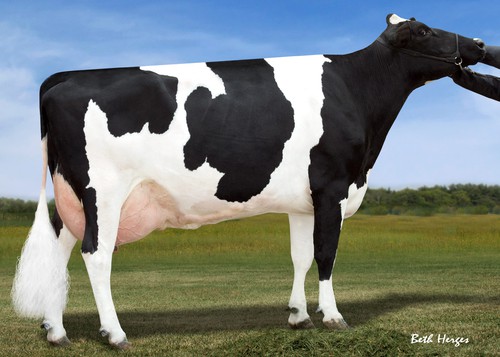 7th dam of Albertine: Sandy-Valley Bolt Sheila EX-92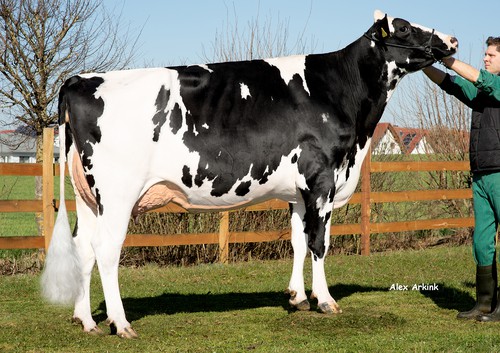 Granddam: Alida ET GP-84 (s. Gymnast)