VOST Select Sale on November 19th!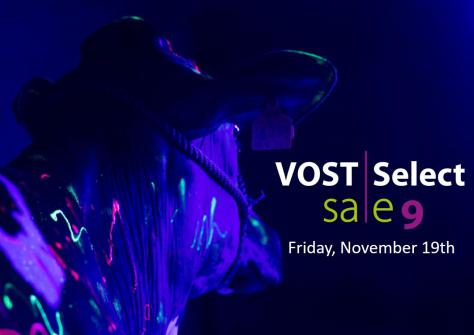 This year's VOST Select Sale 9 will take place live online on Friday November 19th. Due to the overcrowded agenda at the end of November this year and especially next year, it was decided not to hold the auction on the usual last Friday of November, but a week earlier. The online auction, with the well-known auctioneer Eric Lievens, will start at 8 pm (CET), pre-bidding is already possible the day before.
On Thursday November 18th, you will have the opportunity to view the sale heifers in Leer, Germany during the "Meet and Greet" between 4 pm and 9 pm and to have a nice chat. Most sale animals from Germany will then be present in the Ostfrieslandhalle, provided that the corona regulations allow it at that time. The Dutch auction heifers will not be in Leer, but will be shown via online videos and photos.
We would like to welcome you during the Meet and Greet on Thursday November 18th in Leer.