February USA genomics European females
Genomics
Islehaven Gold Dancer Red VRC VG-88, brood cow in the pedigree of Broeks Sunday Red VRC
The American genomic proof run has again produced several interesting, newly tested females for GenHotel members in February.
At Koepon Genetics, Koepon Hsmokes Ruby 101 is with 3019 gTPI and 1007 NM$ a welcome addition. She is the number 2 gTPI Cookiecutter Holysmokes daughter in Europe and also scores +1.73 UDC and 2.56 SCS. Her dam Koepon Plinko Ruby 75 (s.  AltaPlinko) has been flushed several times as a heifer, still scores 156 gRZG and 2853 gTPI and is due to calve in the middle of this year. Next dam Koepon Lawson Ruby 25 VG-85 calved for the 2nd time in December and now produces 50 kgs/day. In the end, this successful family line goes back to the well-known American brood cow Regan-Joy Durham Regenia EX-92. In recent years, several daughterproven bulls have emerged  from the Koepon Regenias, such as Peak AltaZarek (at Alta Genetics), Peak Tosco and Koepon Charlston, both at the Phönix group. International AI organizations have also recently purchased many young bulls from this line, such as Koepon Razor and Koepon Rolo (both at Cogent), Koepon Ruelo and Rusnak (at Intermizoo) and Koepon Crowd (at Masterrind).
The highest red heifer this month is Broeks Sunday Red VRC, a 3STAR OH Ranger-Red daughter with the Variant-Red factor, owned by Broekhuis Vee in the Netherlands. Sunday scores 2876 gTPI with 905 NM$ and comes from Comfort Thrlr Purs Friday, a Pine-Tree-I Pursuit that goes back to Islehaven Gold Dancer Red VRC VG-88. Gold Dancer is the full sister of the famous Stoneden Fools Gold Red VRC VG-88.
Koepon Twilight Range 174 Red is the highest red heifer without VRC in February, with 2786 gTPI. This makes her currently the highest red AprilDay Twilight-Red daughter in Europe. Her dam, Koepon Stamkos Range 28 RDC, is a granddaughter of Lakeside UPS Range Red VG-86, the Global Red Impact Cow 2021, through Koepon Swingman Range 2 VG-85.
The type toppers this month are:
Willsbro Fitters Vray 4621 (Fitters Choice x Mirand PP RDC, +4.07 PTAT & + 3.18 UDC)
Willsbro Perennial Gala 4580 (Perennial x Arrow, +3.76 PTAT & +3.23 UDC)
Willsbro Perennial Vray 4635 (Perennial x Arrow, +3.74 PTAT & +2.88 UDC)
R. Neppelenbroek Charity (Tatoo x King Doc, +3.54 PTAT & +2.72 UDC)
De Dorre Hammer Adeena (Hammer x Admiral, +3.38 PTAT & +2.44 UDC)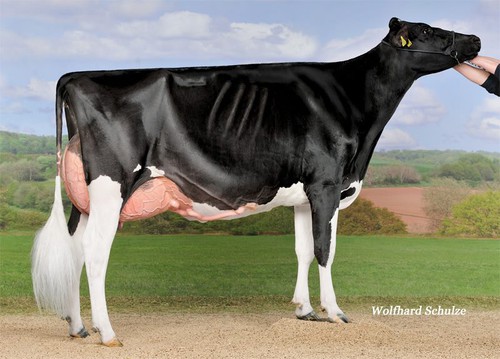 Galys-Vray EX-94 (s. Atwood), brood cow in the pedigree of
                                     Willsbro Fitters Vray 4621, Perennial Gala 4580 and Perennial Vray 4635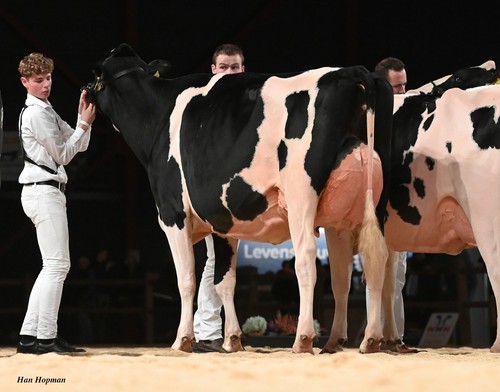 Charity 16 EX-91 (Undenied x Jedi), granddam of R.Neppelenbroek Charity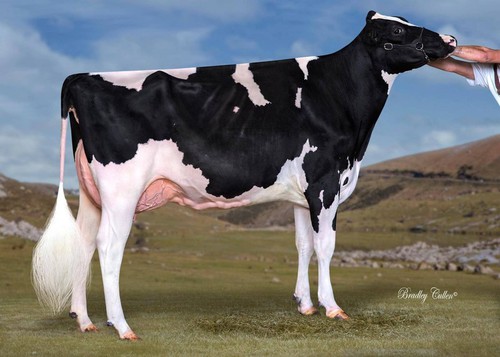 Flora Atwood Adeena VG-87, 3rd dam of De Dorre Hammer Adeena