Champions for BWN Holsteins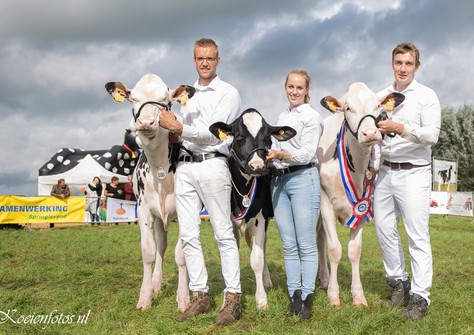 Type
Camomilla, Koba 2 and Adeena RDC
At the Dairy Show Lekkerkerk BWN Holsteins, of Bas Nagel in the Netherlands, has achieved great results by winning 2 champion titles.
At the junior heifers UPS K&L Adeena RDC 1A was first in her class and in the final crowned as Champion Junior Heifers. Adeena RDC is purchased as a heifer by BWN Holsteins at the VOST Select Sale 6 and is descending from the legendary Kingstead Chief Adeen EX-94 family.
Wiericker BWN Koba 2, a very fancy Gold Chip x Windbrook out of the Bons-Holsteins Koba family and co-owned by Mark Olieman & BWN Holsteins, was chosen as Reserve Champion Junior Heifers.
Their 3rd exhibited heifer, BWN Camomilla, was second in her class and during the champions final she was able to win the Honorable Mention title. Camomilla is an Our-Favorite Undenied daughter from the family of the beautiful US show cow Silvermaple Damion Camomile EX-95.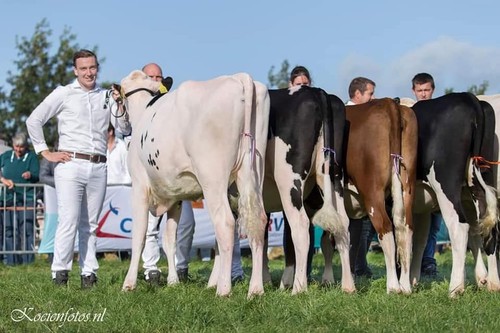 UPS K&L Adeena RDC (s. Jordy), Champion Junior Heifers Dairy Show Lekkerkerk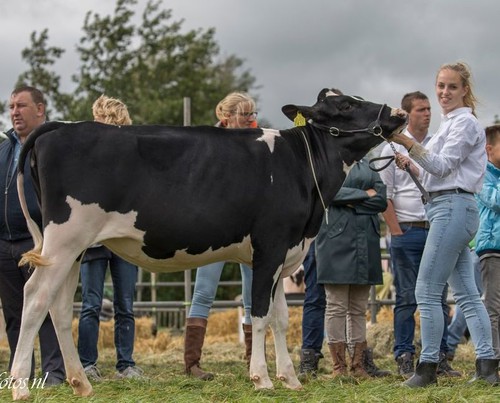 Wiericker BWN Koba 2 (s. Gold Chip), Reserve Champion Junior Heifers Lekkerkerk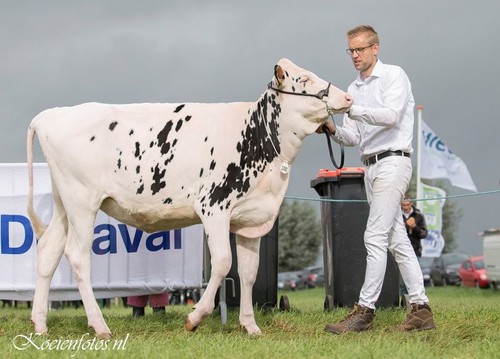 BWN Camomilla (s. Undenied), HM Junior Heifers Dairy Show Lekkerkerk