Big Holsteins successful at Twentse Show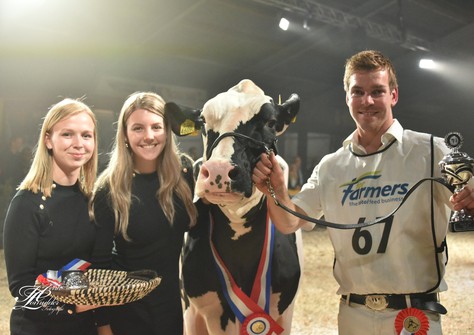 Type
Big Isabel 3 RDC, Junior Champion Twentse After Summer Show
At the Twentse After Summer Show Big Holsteins has claimed the Grand Champion Holstein title. Big Boukje 265, the 9th lactation Shottle daughter from the longlasting and high producing Boukje cow family of the Knoef family, also received the Ir. Anema Award, the price for the best bred and owned Holstein cow. Earlier that day the excellent Boukje 265, already produced over 100.000 kgs of milk, was honored as Senior Holstein Champion.
Big Isabel 3 RDC has won the title Junior Champion Holstein at the Twentse After Summer Show. Isabel is Bouw Rocky daughter with a fabulous udder out of the USA Art-Acres Tex B family.
Also at the Red Holstein show there was success for Big Holsteins with the very fancy Red Rocks Mason daughter Big Boukje 343 Red, the Reserve Junior Champion Red Holstein.
Pictures : H. Lomulder

Big Boukje 265 EX-91 (s. Shottle), 9th lactation and Grand Champion Holstein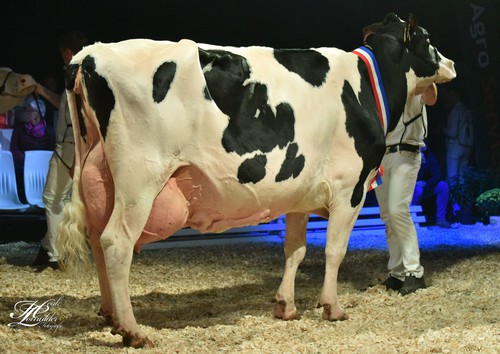 Big Boukje 265 EX-91 (s. Shottle), 9th lactation and Grand Champion Holstein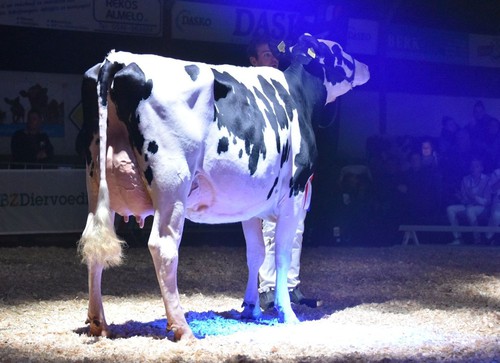 Big Isabel 3 RDC VG-87 (s. Bouw Rocky),
                                Junior Champion Holstein at the Twentse After Summer Show

Big Isabel 3 RDC VG-87 (s. Bouw Rocky),
                                Junior Champion Holstein at the Twentse After Summer Show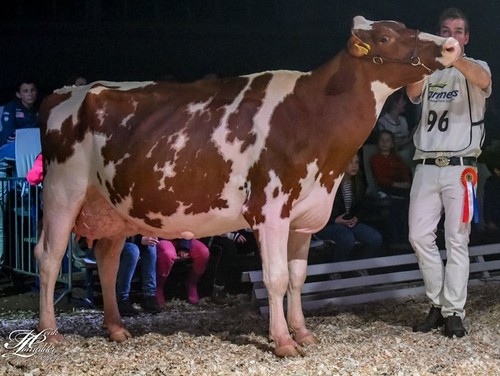 Big Boukje 343 Red EX-90 (s. Mason), Reserve Champion Junior Red Holstein