Batouwe Junior Holsteins titled as Best Showman
Type
Gert Bakker, Batouwe Junior Holsteins
During the Jongveedag Hoornaar, in addition to the Holstein and Red Holstein show, a showmanship competition was also organized. The participants were divided into three age categories: up to 6 years, 7 to 12 years and 13 to 17 years. From each category a champion, reserve champion and honorable mention was named!
In the youngest age category Guido Ritmeester (Ritmaster Holsteins) participated with Ritmaster Elise RDC (s. Lotto-Red). With his concentration and charm he managed to convince the jury and showed his heifer in a great way. He managed to win the reserve title in the age category 'up to 6 years'! During the type competition Ritmaster Elise RDC was placed third in her category. Elise RDC is a daughter of Ritmaster Ella 1 VG-86 (VG-88 MS) and comes straight from the famous Bons-Holsteins Ella family. On November 19th she will be sold during the VOST Select Sale 9.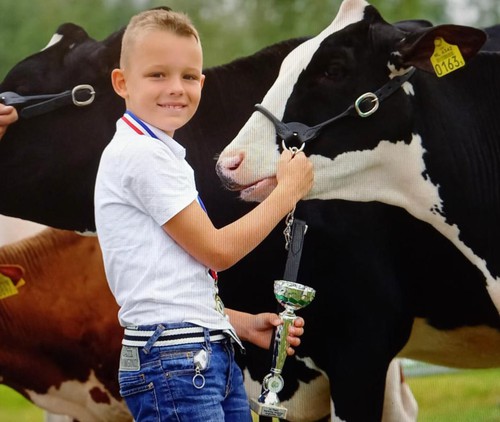 In the oldest age category, the one from 13 to 17 years, Gert Bakker (Batouwe Junior Holsteins) participated with his own heifer Bjh Mv Emma Red (Lindenright Moovin RDC x R Dg Emma Red). Gert has already proven that showing heifers is in his blood by winning multiple titles at major shows. He proved himself again by winning the Showmanship Championship at Jongveedag Hoornaar. That while Gert was the youngest participant in this category!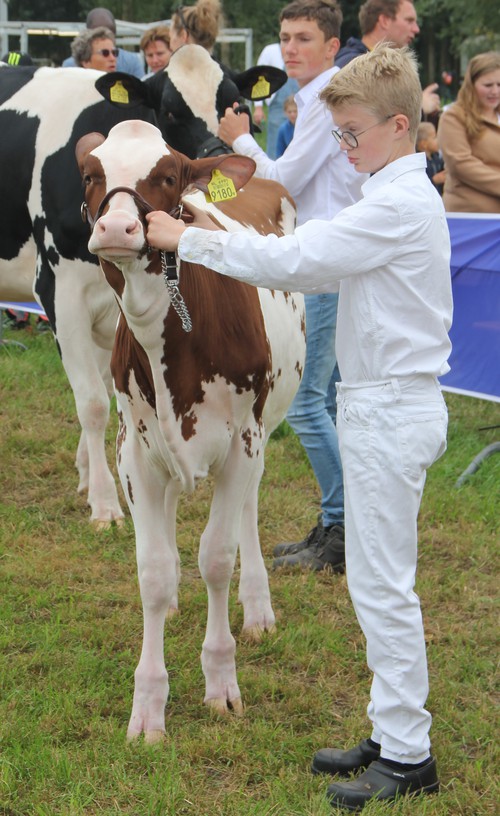 GenHotel congrats Guido and Gert with their major achievements!