Excellent visit for Batouwe AP Apple Red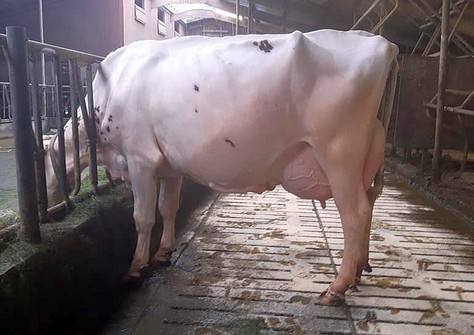 General
Batouwe AP Apple Red raised her score to EX-90 with EX-92 DS! (Photo: Reinier v.d. Steege
The third lactation Schreur Apoll P Red daughter Batouwe AP Apple Red has only been at the Van der Steege family's dairy farm for a few months, but managed to hold on during the transition to her new home. It proofs from last week's classification, where Apple Red raised her score to EX!
Batouwe AP Apple Red - two months fresh in her third lactation - was only at Rhala Holsteins/Excellent Genetics for a few months, but was already classified there last week with EX-90 (EX-92 DS). As her name suggests, Apple Red EX-90 hails from the legendary KHW Regiment Apple-Red EX-96. With this new score she is one of the many EX cows in this dam line! The third calver Batouwe AP Apple Red EX-90 is the 3rd excellent Schreur Apoll P Red daughter in the Netherlands.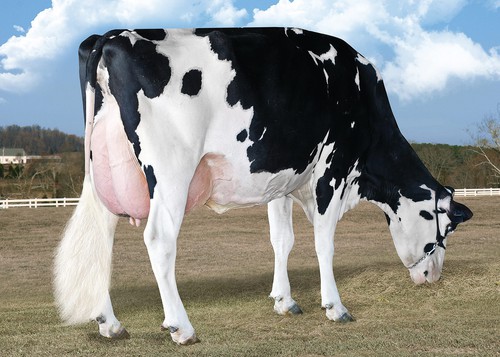 Ms Angelinas Super Ava EX-93, granddam Apple-Red EX-90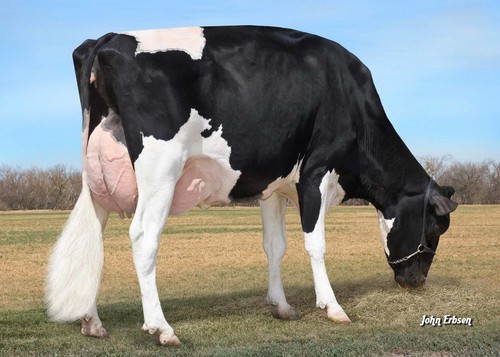 MS Apples Angelina RDC EX-90, 4th dam Apple-Red EX-90 
There were also 9 Red Holstein and Holsteins 2-yr-olds that went for their first classification. The average score went up to 84.8 points. Star of the day was Rhala Shania with VG-87 and MAX VG-89 for Mammary System. Shania VG-87 is sired by Delta Reloader and hails from the stunning foundation cow Larcrest Juror Chanel EX-93. Shania  VG-87 her 4th dam is the dam of Hul-Stein Casey and 5th dam, Larcrest Calinda, is known as the dam of the world-famous production sire Larcrest Commander.
| | | | | | | | | | |
| --- | --- | --- | --- | --- | --- | --- | --- | --- | --- |
| Name | Sire | Dam | Col | Lact | FR | DS | MS | FL | TOT |
| Shania | Reloader | Chanaya GP-84 | Z | 1 | 86 | 86 | 89 | 84 | 87 |
| Jovinaa | Fawi Jovanotti | Salsa Aiko Red VG-85 | R | 1 | 88 | 87 | 87 | 83 | 86 |
| Edith 6 | Beart | Edith 5 | Z | 1 | 84 | 84 | 88 | 86 | 86 |
| Ex Elena | Casino | Jetset Elena 14 GP-84 | Z | 1 | 87 | 88 | 84 | 83 | 85 |
| Dellia Ranger | Ranger | Dellia Sunhstar VG-85 | Z | 1 | 86 | 84 | 81 | 86 | 85 |