Beeze Holsteins sells embryos from the Melody VG-87 family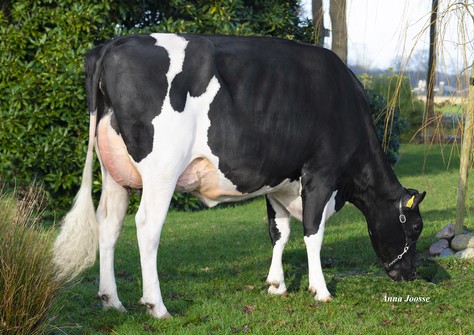 Sales
Veelhorst Melody VG-87 (VG-88 MS)
The cow family of Vekis Xaco Melody VG-87 has grown in popularity the last couple of years due to the success of the great brood cow NH HS Marilyn Monroe (s. Balisto). This German Marilyn Monroe is the key to success, because she was the number 1 gRZG calf, heifer and cow in Germany for in total 4 years in a row. This made her an interesting catch, and therefore made her worth € 84,000 at a German eilte auction. Marilyn Monroe has provided 13 sons to AI's. Her success did not stop here, because as a 2-yr-old, the Balisto daughter classified VG-86 and was placed first in her class at the German national show!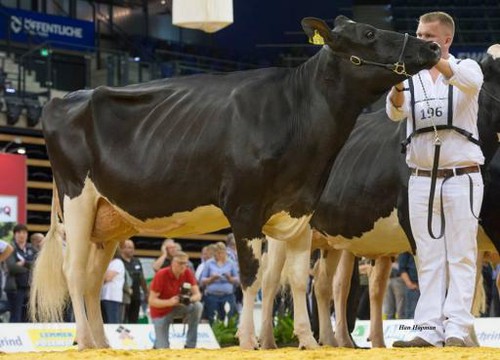 NH HS Marilyn Monroe VG-86 (Balisto x Vekis Sudan Mellow VG-88)
Beeze Holsteins bought a Gymnast-granddaughter of Marilyn Monroe VG-86 - Veelhorst Vekis Melody VG-87 (VG-88 MS) - together with Oldleus Holsteins, when she was just a yearling. Melody got quite some interest, due to her complete profile with great indexes in multiple systems. Her owners have flushed her a couple of times with the sire of sons Regan-Danhof Copyright and VH Crown. These flushes delivered Beeze- and Oldleus Holsteins at least 12 female offspring, including Beeze Oldleus Mabel (by VH Crown) with 153 gRZG/2692 gTPI/330 gNVI.
Mabel has recently been flushed with top index sire KAX Gladius 162 gRZG/343 gNVI (no. 6 B&W sire gRZG and A2A2!). The first calves sired by Gladius score extremely high on both gRZG & gNVI, so this young sire of sons impresses breeders and sire analysts. Combined with the qualities of the Vekis Xaco Melody VG-87 branch the next generation will bring you international opportunities for sure!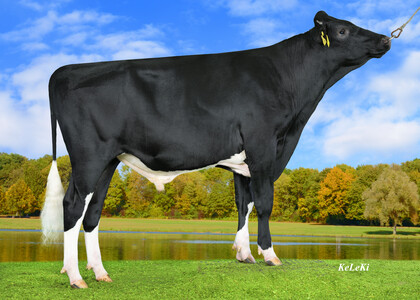 KAX Gladius (Gazebo x VG-85 Superhero x VG-87 Missouri)
Check for the current embryo offer HERE!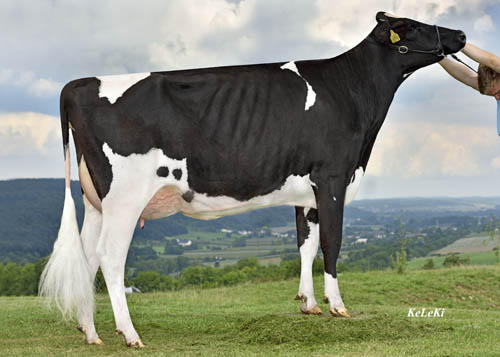 Vekis Sudan Mellow VG-88, 4th dam of Beeze Oldleus Mabel