3STAR RT Patsy RDC, a cow that will have great impact on the Red Holstein breed!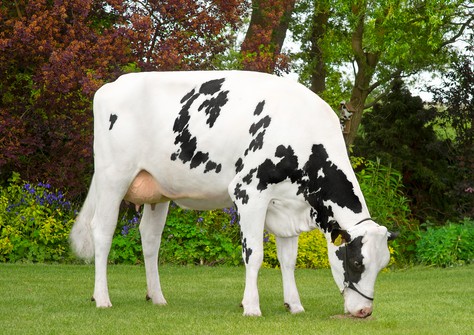 3STAR RT Patsy RDC GP-84 and her full sisters 3STAR Bomaz Riva RDC and 3STAR Bomaz Rive VG-85 are just one of the few Bomaz Delta 7173 offspring in Europe. All three heifers were therefore extensively used in the 3STAR Breeding Program. Now that their first high-testing daughters will also be flushed soon, this great cow family will expand rapidly within Europe! All the more reason to capture the very well-built Patsy RDC on camera.
The first genomics result of the young S-S-I Bg Frzzld Riveting designated her as the number 1 gTPI red factor in Europe with 2827 gTPI (9-2020). 3STAR RT Patsy RDC is a daughter of the American brood cow Bomaz Salvatore 8066 RDC, one of the highest Mr Salvatore RDC females worldwide. Many top bulls hail from this family, such as Bomaz AltaTopshot, AltaRobson, AltaSohot, Eldon and Skytracker.
Of course, the number 1 gTPI red factor, Patsy RDC, was flushed several times for the 3STAR Breeding Program. This resulted in nearly 20 male and female offspring. Patsy RDC GP-84 her highest offspring with red factor is currently 3STAR Petronella RDC, a Peak Rover with 212 gISU, 157 gRZG and 2947 gTPI! The R&W young bull Koepon AltaRefine-Red is the sire of the highest red Patsy daughter, namely 3STAR Patty Red. This seven-month-old daughter scores 159 gRZG, 2890 gTPI and 214 gISU. The Riveting's first daughters are expected to be flushed by the end of this Summer, for example 3STAR Patricia Red with 2922 GTPI!
3STAR RT Patsy RDC GP-84 will definitely increase her 84 points for overall conformation in the future! She is currently being housed and milked at De Wijde Blik Holsteins where her 305-day production is projected at 9,503kgM with 4.08% fat and 3.41% protein. Co-owned with GenHotel, the Nijman family bred and owns Wijde Blik 3STAR Paris RDC sired by Peak Rover.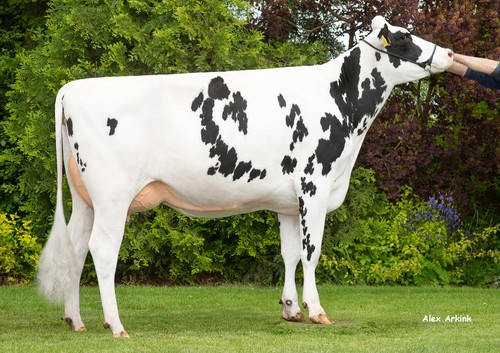 3STAR RT Patsy RDC GP-84 bred multiple highly interesting offspring!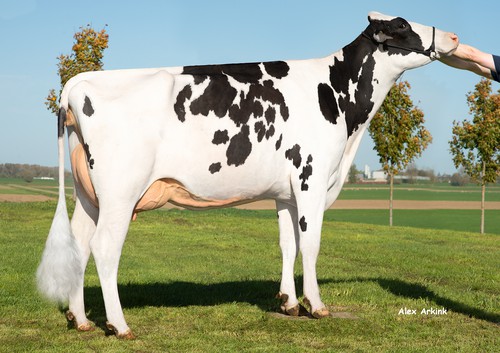 ​Full Sister 3STAR Bomaz Riva RDC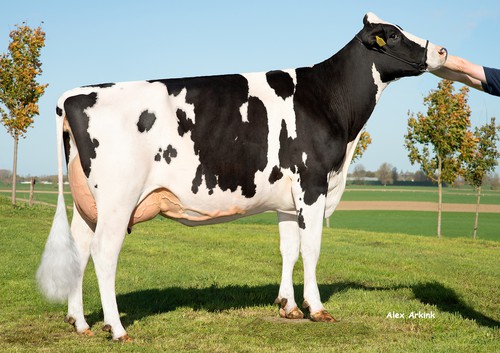 Full sister 3STAR Bomaz Rive GP-84