'Wilkommen' ZB Holsteins!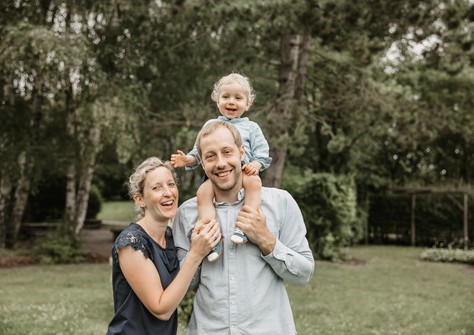 We are happy to welcome ZB Holsteins, Züchtbetrieb Böttjer, as a new member of GenHotel! The German dairy farm of the Böttjer family is located north of the city of Bremen and has been focusing on index breeding for some time now. Böttjer is especially successful on TPI & RZG, this is reflected in their current list of donors and high scoring heifers.
Over the years, several internationally proven cow families have been added to this herd, such as Wa-Del RC Blckstr Martha EX-93, from which bulls such as Hammer-Creek Freddie Krunch and Hammer-Creek Goldwyn Kolton descend, Lylehaven Lila Z EX-94 - 2x All-Canadian, Hendel Durham Mitzi EX-90 foundation cow of among others Masurati & Oasis, and the special Des-Y-Gen Planet Silk RDC EX-90 cow family.
It's from the Planet Silk RDC family where ZB Holsteins (co-)owns one of the most interesting females, namely ZB 3STAR Sunday Red (A2A2). This Poppe Freestyle Red daughter scores 2821 gTPI & 159 gRZG and is therefore one of the highest scoring female offspring of K&L OH Shiner Red - a Rubels-Red out of multiple bull dam K&L Sv Sunny Red.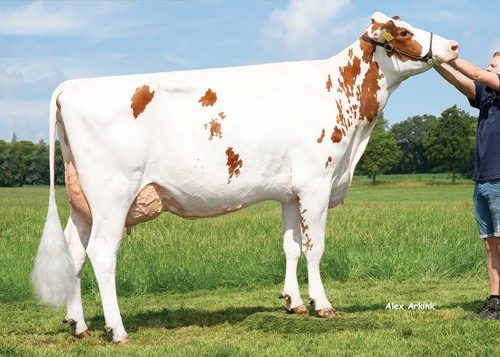 Granddam: K&L Sv Sunny Red GP-83 (s. Mr Salvatore RDC)
From the impressive cow family of Lylehaven Lila Z EX-94, ZB Holsteins has bred several female offspring. ZB MAR Ladyla, a VG-86 Bomaz Skywalker out of the full sister of the awesome proven bulls Suprem & Super Uno, delivered already high scoring daughters, including ZB Lalana P RDC, a polled and red carrier Star P RDC with a gRZG of 155 and A2A2!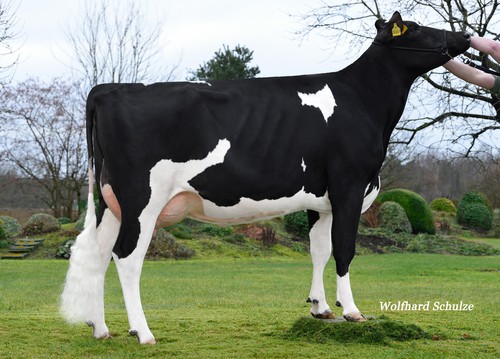 ZB MAR Ladyla VG-86 (s. Skywalker)
Are you curious now? Then take a look at ZB Holsteins' member page