First daughter of K&L SK Kontiki Red classified!
The Goesten-Pullen family is one of the many Dutch breeders that regularly implants embryos from the 3STAR Embryo Program. One of these embryos (Bentehoek Andy Red x K&L SK Kontiki Red) developed into a beautiful heifer calf, namely 3STAR Konika Red. Konika Red is now about two months fresh and could recently be shown to the classifier for her first score.
Both K&L SK Kontiki Red VG-85 and her full sister K&L SK Konzert Red VG-88 have been flushed regularly for the 3STAR Breeding Program. The Silky-Red daughters are now both in second lactation and have bred several high descendants based on RZG. In addition, Kontiki Red and Konzert Red also impress in their dairy strength, great mamary systems and especially strong feet & legs! Something that really marks the Wilder Kanu 111 RDC VG-88 family.
This classified Andy Red daughter of Kontiki Red VG-85 knows how to confirm the great type potential of this cow family. 3STAR Konika Red received the fantastic score of VG-88 with MAX VG-89 F&L! With this score she is also the highest classified Andy Red daughter in the Netherlands!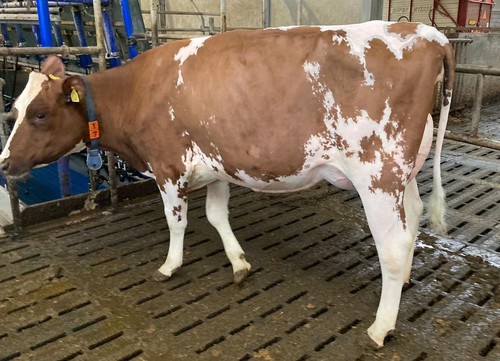 3STAR Konika Red VG-88 (s. Andy-Red)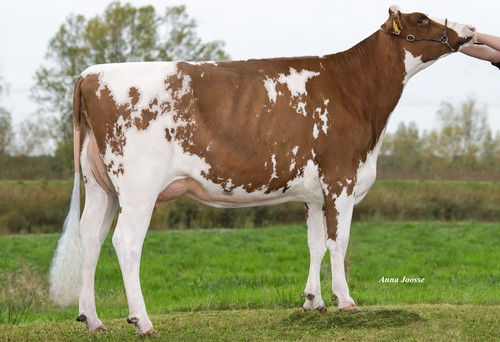 K&L SK Kontiki Red VG-85 (s. Silky-Red)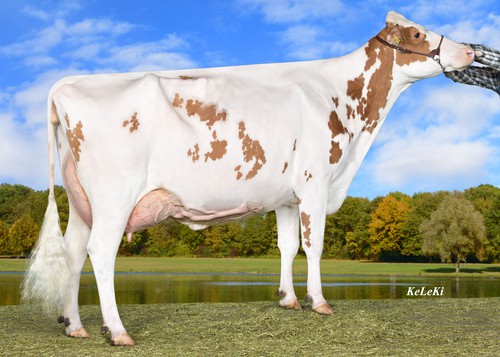 ​3rd Dam: Wilder K25 Red EX-90 (s. Brekem RDC)