The power of the New Moore Esmeraldas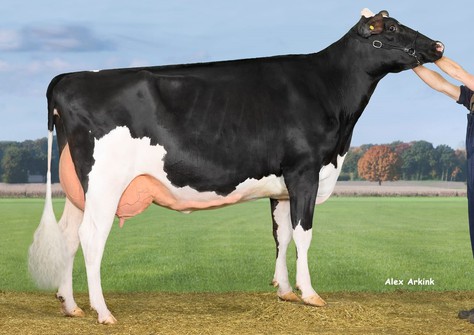 Type
New Moore Esmeralda 72 VG-89 (s. Contrast)
New Moore Holsteins had an awesome end of 2021's show year with great successes at the De Zuidwesthoek Video Competition. The Withaar-Prent family showed two daughters of their show and production diva New Moore Esmeralda 38 EX-93, both won titles in two different categories.
In the Intermediate category we find the second lactation Toc-Farm Fitz daughter New Moore Fitz Esmeralda 103 VG-88. With a projected 305-days lactation of 12,785 kgM with 4.61% fat and 3.55% protein, Esmeralda 103 VG-88 managed to achieve the title Intermediate Honoral Mention. 
In the senior category, New Moore Esmeralda 72 VG-89, a fourth calver Larcrest Contrast out of New Moore Esmeralda 38 EX-93, found her way up. The VG-89 Contrast not only has visual characteristics that make her follow in her dam's footsteps, but with a current life time production of 56,859 kgs of milk, she is also a true milk tank like her '133.615 kg dam'. Esmeralda 72 VG-89 won the Senior Reserve Championship! 
GenHotel congrats the Withaar-Prent family!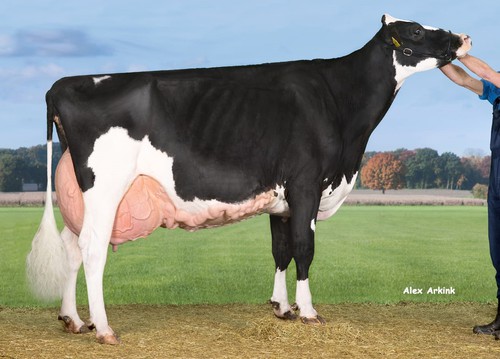 Dam: New Moore Esmeralda 38 EX-93 (s. O Man)