Batouwe Junior Holsteins proudly presents BJH Mv Emma Red
Sales
BJH Mv Emma Red (s. Moovin RDC)
Recently, one of Batouwe Junior Holsteins' first investments, the red Lindenright Moovin RDC BJH Mv Emma Red from the deep cow family of Grand Champion World Dairy Expo 1999 - Rainyridge Tony Beauty EX-94, was photographed.
It is not just a random pedigree that Gert started his own livestock with. Emma Red her maternal line is filled with show winners. For example, granddam RZH Enya-Red VG-88 (by Ladd P) won the title Intermediate Reserve Champion at the Space Show in 2017. And also great-granddam Rainyridge Mr Burns Eara EX-92 (by Mr Burns RC) won several major titles.
Meanwhile, this red Tony Beauty EX-94 offspring is ready to be flushed in order to create future generations for Batouwe Junior Holsteins!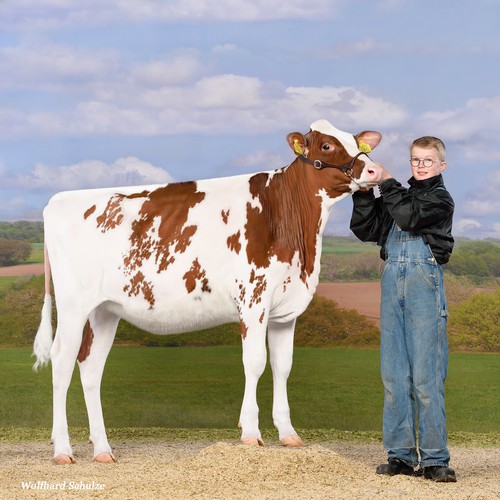 BJH Mv Emma Red with her owner Gert Bakker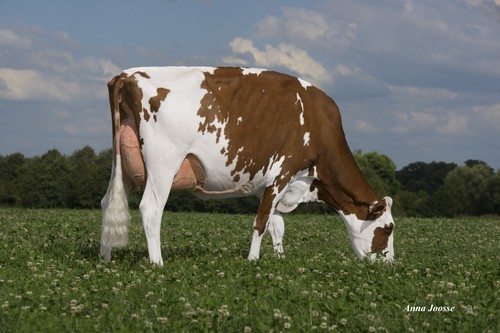 Granddam: RZH Enya Red VG-88 (s. Ladd P)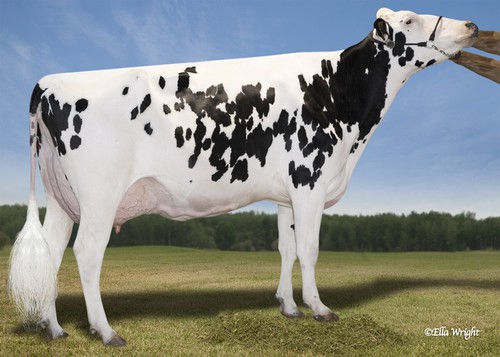 Great-granddam: Rainyridge Mr Burns Eara EX-92 (s. Mr Burns RC)