Xenia VG-89 her high producing granddaughter pictured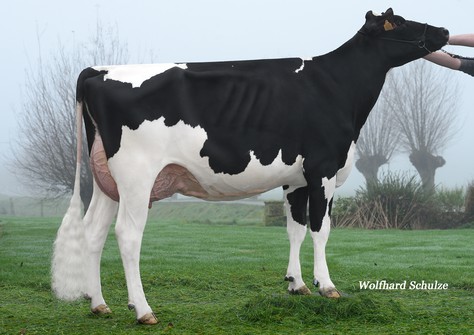 General
Lis K&L Xemmi 7970, recently classified VG-88!
The first calver Lis K&L Xemmi 7970 was already classified at the end of last year with VG-88 (VG-89 FL) and is projected 13,662 kgsM with 4.20% fat and 3.53% protein in 305 days! Recently she was captured on camera and we can all enjoy this high producing Kensington daughter. 
The VG-88 Kensington descends via granddam Xenia VG-89 (by Supershot) from THI Xman VG-88 (s. Man-O-Man). This originally German cow family, which ranks especially high on RZG and TPI, was brought to Luxembourg by LisLéck Holsteins and GenHotel. Xenia VG-89 - the highest RZG Supershot in 2019 - brought several high offspring, including two sons which went to AI. 
The fact that the branch of Xemmi 7970 VG-88 is in demand was also clear by the 157 gRZG scoring GGA Pantone daughter 3STAR PT Xemmi, which was sold to a German breeder at last weeks HighlightSale. Also the high RZG of this Kengsington makes that there is still interest and Xemmi will soon be flushed for a German customer.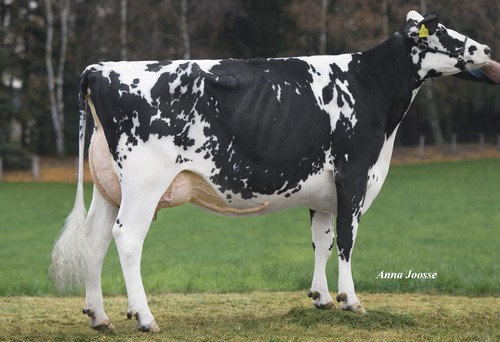 Granddam: Xenia VG-89 (s. Supershot)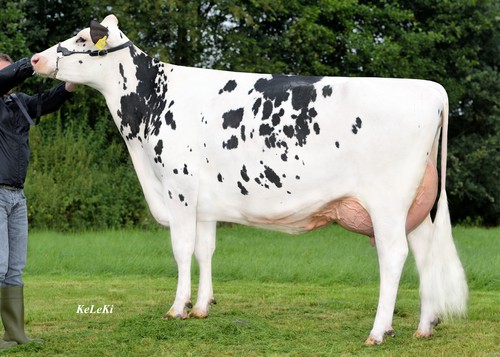 4th Dam: Extase VG-85 (s. Shotglas)