Re-scored show participants bring two VG-89 scores for Sudena Holsteins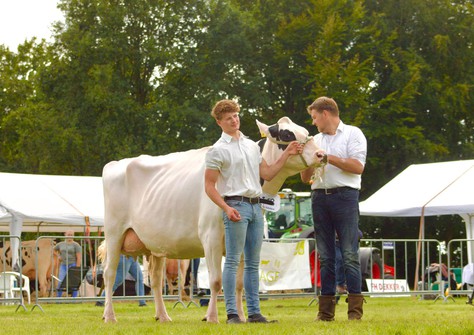 General
King Abel daughter was re-classified with VG-89 (3rd lact.)
After bringing successes in the local showring last summer for Sudena Holsteins, two of these competing dairy cows now also brought great scores of VG-89 for their owner, the Mensink family.
The sixth calver Sudena Leilenie 34, winner of the Lifetime Production Class Fokveedag Vriezenveen, managed to boost her score to VG-89 with EX-91 Uier! The Heuvel Bulykin daughter from the Mensink herd has already produced more than 76,000 kgs of milk and is therefore definitively worth this new classification score! Leilenie 34 VG-89 goes back to the renown American brood cow Walkup Astronaut Lou Ann EX-94.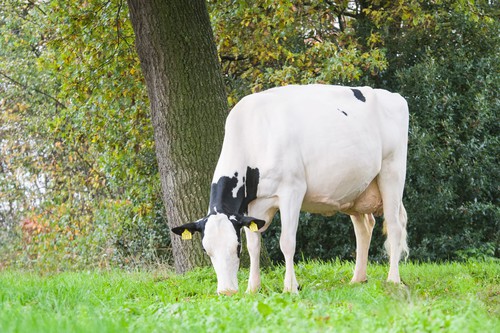 Sudena Leilenie 34 was awarded with VG-89, EX-91 MS
Sudena Abel Maui, from the cow family of the proven Mr Moviestar Mardi Gras & Model, is a third calver Leaninghouse King Abel daughter purchased by Mensink as an embryo. The strong-willed, snow white cow took third place in her class during the Summer Show in Vriezenveen. In addition to an overall score of VG-89, the classifiers visit also brought excellent scores for her Mammary and her Feet & Legs.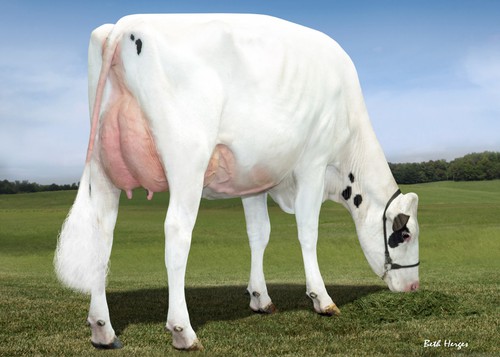 Ms Moviestar Maui VG-86, dam of Abel Maui VG-89
In addition to these re-classifications, the first calver Salsa P Red was introduced to the classifier for the first time. The early Visstein K&L Money P Red daughter purchased by Mensink and GenHotel, despite being flushed, calved well within two years of age. The VOST Select Sale 9 purchase comes from a fairly new and upcoming cow family for index breeding. Salsa's dam is a VG-86 Stormy Red daughter and produced multiple, high and polled red offspring. The Money P Red daughter at Mensink started her first lactation steadily and was awarded with a great VG-87 with VG-88 for Feet & Legs. She will be photographed soon.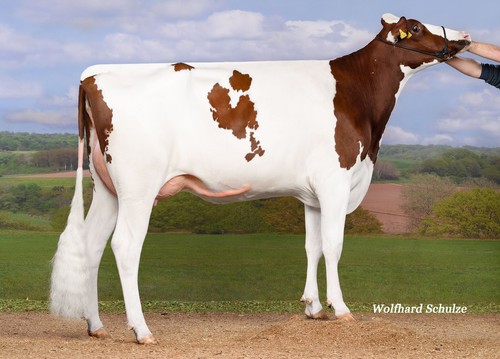 Dam Stina Red VG-86 (s. Stormy Red)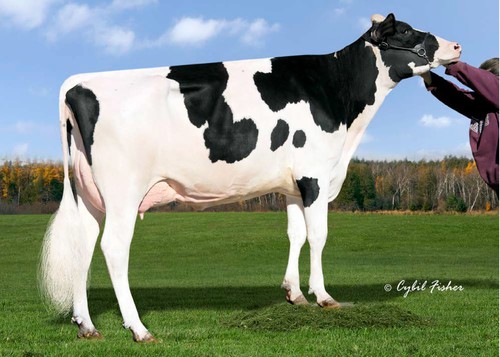 Jenniton M-O-M Savana EX-90, 4th dam