Swiss' no. 1 ISET R&W female newly pictured!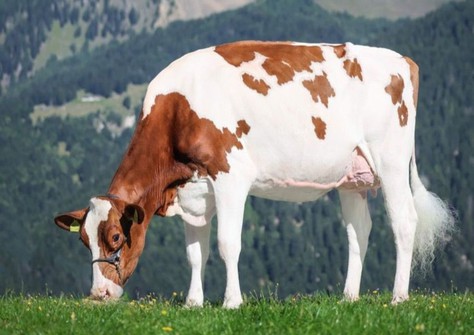 General
Dykster 3STAR Ronald Layla SG GP-82, was recently pictured
With 1549 ISET 3STAR EmbryoProgram result Dykster 3STAR Ronald Layla SG, remains the number 1 among all milking females in Switzerland. Layla, exported as an embryo, is making dreams come true for her owners. And the next generation, which has been successfully genomicly tested too, is ready to rumble as well by reaching the Swiss top lists.
As an embryo, Layla SG was imported by Swiss Genetics after her dam - K&L PC Deltia Red - was contracted by this AI-stud for embryos. The package of six embryos delivered by Dykster Holsteins & GenHotel, from the combination Trent-Way-Js Ronald RDC x K&L PC Deltia Red, ultimately resulted in the birth of five calves! One of these born heifer calves is the now first lactation red Ronald RDC daughter, which goes via Pace-Red x Anderstrup Nugget Dana Red VG-88 back to Anderstrup Aikman Dellia RDC VG-88 - the highest producting 2-yr-old in Denmark in 2017. Another well-known result of this Dutch-Swiss collaboration is top genomic young sire Dykster 3STAR Ewing SG, which also becomes a true icon within the Swiss Red Holstein breeding. The almost three-year-old Ewing can already be found several times in a row in the top R&W gISET list! With a score of 1552 gISET the full brother of Layla, supplied by Dykster Holsteins & GenHotel (3STAR Genetics), is the current number 5 in Switzerland!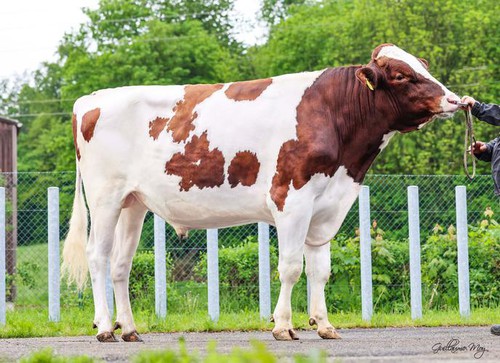 Dykster 3STAR Ewing SG
With fantastic figures in Layla's Swiss profile, namely 1549 gISET, 1134 kgsM (+0.25% F and +0.21% P), 136 IPL & 125 EUT, she shows strong genetics to produce and transmit - just like her dams. As a young calf Layla scored very high on gISET and in addition to the current number 1, she is also the former #1 Red heifer based on gISET! With daughter Swissgen Denis SG Lenina Red (by Denis Red) in 4th place (1571 gISET) and her Koepon OH Ryder Red daughter Swissgen Ryder Loredana Red (1547 gISET) in 14th position in the current top gISET R&W rankings, the next generation is also ready to break through!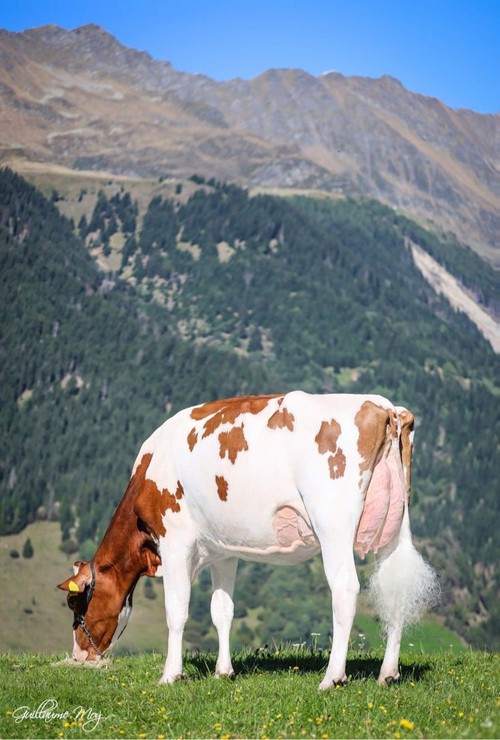 Dykster 3STAR Ronald Layla SG GP-82 (VG-85 MS)
272 Days: 8879 kgsM 4,14% fat & 3,49% protein
Granddam Anderstrup Nugget Dana Red VG-88 delivered also the full brother of Layla's dam, K&L PC Deltia Red, namely sire Anderstrup Panders-Red to Swiss Genetics. Panders debuted in the progeny proven list of Switzerland in April. In August, the Pace-Red son, with 24 milking daughters in his index, ranks number 10 at the daughterproven ISET R&W list!
Do you also want to invest in the Europe's best genetics?
Check out the GenHotel EmbryoSale!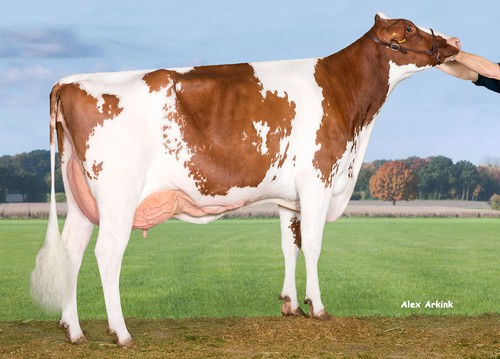 Anderstrup Nugget Dana Red VG-88 (s. Nugget RDC)