Moonen reaches the NVI top with a high-ranking Warren P RF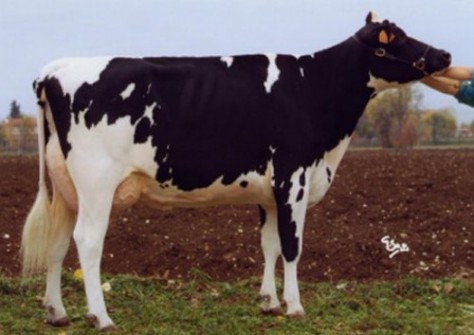 Genomics
Chemello Jocko Benge VG-87, foundation dam
In the herd of the Moonen family there are several generations with offspring from the well-known brood cow and bull dam Chemello Jocko Benge VG-87, a line that can give high offspring in different systems. After making the right matings with popular sire of sons, Moonen has succeeded in breeding possibly the highest scoring, red factor heifer on the Dutch-Flemish NVI.
HM Camie 19 RF's dam is a two-year-old Rioaveso daughter with 285 NVI, which will freshen for the first time at the end of this year. Sire is the popular Delta Warren P RF (348 gNVI), a Warmond P son from the Dutch Mars Froukje family. With Camie 19 RF's first breeding value of no less than 383 gNVI, she scores far above her parent average! Her genomic profile also shows that the Warren P RF daughter scores 612 INET. This makes her not only the current number 4 gNVI B&W female, but also the number 3 in this list based on her huge INET score! In addition, the Jocko Benge descendant also shows great components (+0.20% fat & +0.14% protein), a huge amount of milk (2058 kgsM), favorable health traits and functional type.
In the R&W top lists of the NVI tested females, the number 1 also includes a heifer calf from the combination Warren P RF x Rioaveso. This number 1 tests no less than 417 gNVI with 605 INET.
Click here for the top NVI lists with females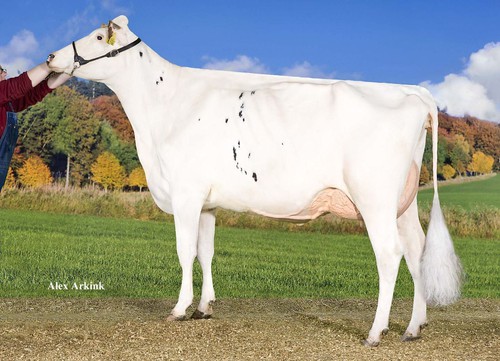 5th Dam: Zandenburg Snowman Camilla VG-88