Great additions for Koepon and Willsbro!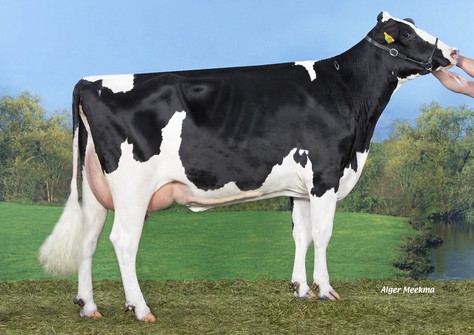 Genomics
Koepon Oak Classy 157 VG-86, 4th dam of Koepon Zazzle Cherry 15
The American genomics results for November have been published by the Holstein Association USA. In the top 50 gTPI with newly genomic tested females in Europe are no fewer than 4 heifers from Koepon Genetics and 2 from Willsbro Holsteins.
With 2991 gTPI, Koepon Zazzle Cherry 15 is the highest Peak AltaZazzle daughter in November and is among the highest Zazzles in Europe. Cherry 15 comes from the well-known Koepon Classy family, her dam Koepon Zarek Cherry 11 is an AltaZarek out of the high producing Koepon AltaCayenne 4 VG-86. The full sister of Cherry 15, Koepon Zazzle Cherry 13, is also in the top 15 gTPI this month with 2959 gTPI.
Koepon Plinko Ruby 79 is a high Peak AltaPlinko: with 2909 gTPI she is the number 1 AltaPlinko in November in Europe. Her dam is the recently calved Koepon Lawson Ruby 25, a Peak AltaLawson daughter who goes back to the great American brood cow Regan-Joy Durham Regenia EX-92. The fourth interesting addition for Koepon is Koepon Zazzle P Lisa 23 (AltaZazzle x AltaDelson P), with 2908 gTPI the highest polled female this run, coming from the famous Canyon-Breeze EM August EX-92 family.
At Willsbro Holsteins they perfectly know how to combine high gTPIs with top PTAT scores. Willsbro Doc Rozelle 3214 scores 2945 gTPI with +3.16 PTAT, while Willsbro Doc Amber 3139 scores 2905 gTPI with +3.20 PTAT. Both are daughters of Woodcrest King Doc, one of the highest daughterproven bulls in America. Rozelle is a descendant of the Diepenhoek Rozelle family, which has expanded enormously at Willsbro in 10 years. Amber her dam is an early Farnear Delta Lamba from the Kingstead Chief Adeen EX-94 family.
The first daughters of Sandy-Valley R Conway have been born at Wilder Holsteins. Wilder 03224 is the highest Conway in Europe with 2900 gTPI and comes from the Canadian Aija Outside Joy EX-90 family. Her granddam Wilder Freestyle is a full sister to the high young bull Broeks Freemax (Imax x Modesty).
Holbra Rosa P Red is the highest red-and-white female animal in Europe this month. She is a Star P RDC daughter with 2771 gTPI out of the recently calved Quatropoint K&L Sw Rosita-Red (s. Swingman) and also heterozygous polled! Also on a German basis Rosa P Red, owned by Holbra Holsteins, scores in the top with 165 gRZG. Rosa is a promising granddaughter of the fantastic brood cow De Oosterhof Dg Rubicon Rose RDC VG-89 and will be sold at the Highlight Sale 2022 in Hamm!
In terms of conformation, 2 toppers can be noted among GenHotel members: Willsbro King Doc Missy 3242, a Woodcrest King Doc with +3.58 PTAT & +2.99 UDC, from the very successful Wesswood-HC Rudy Missy EX-92 family. And B&S Doc Afrika, a King Doc with +3.43 PTAT, granddaughter of HC Archrival Arianne VG-89, owned by Batouwe and Schouten Holsteins.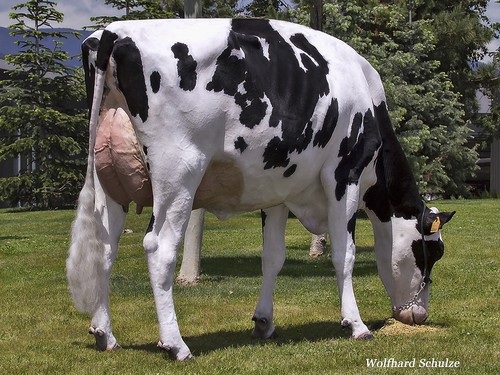 Riverdane Shottle Amber EX-92, 4th dam of Willsbro Doc Amber 3139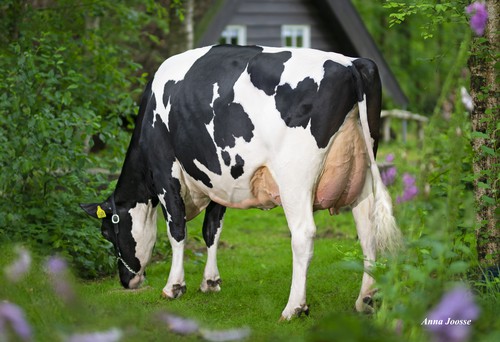 De Oosterhof Dg Rose RDC VG-89, 2nd dam of Holbra Rosa P Red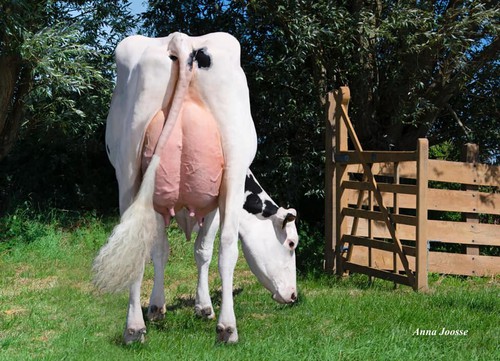 HC Archrival Arianne VG-89 (EX-91 MS), granddam of B&S Doc Afrika