Glorious Willem's Hoeve Rita family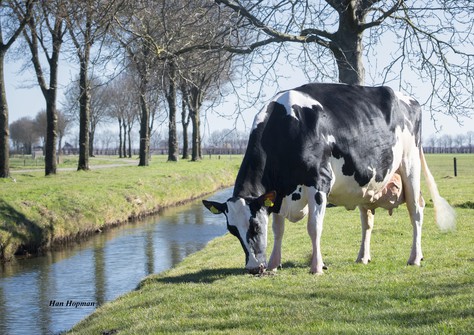 Type
Willem's Hoeve Rita 9863 strikes again!
Willem's Hoeve Holsteins achieved 'double' success during the virtual Midden-Betuwe show. The De Jong family participated with two descendants of Willem's Hoeve Rita 233A EX-92 (s. Lord Lily), both fantastic cows won prizes.
In the 2-yr-old category, Our-Favorite Undenied daughter Willem's-Hoeve Rita 2134 successfully represented the Rita family. The granddaughter of the famous show cow Willem's Hoeve Rita 579 EX-91 (s. Sanchez) managed to win the Junior Reserve Championship. After this show debut, the first lactation Undenied reached VG-88 with a MAX VG-89 for Dairy Strength and Mammary.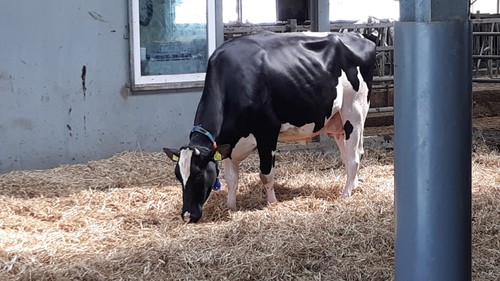 Willem's-Hoeve Rita 2134 (by Undenied), classified VG-88 & VG-89 MS
From the same Rita branch the well-known Willem's-Hoeve Rita 9863 (s. Danillo) participated in the Senior category. This Danillo daughter of De Jong has achieved show successes before, and this virual show was a big success for her too. Rita 9863 was named Senior Champion and 'Miss Betuwe', aka Grand Champion Midden-Betuwe 2021. After she won this titel for the second time in history, she increased her score to EX-92 with EX-93 DS!
In addition to the EX-92 upgrade of Rita 2123, Willem's-Hoeve Rita 1736 (s. Crasdale Bankroll) - granddaughter of the EX-91 Sanchez - was good for EX-90. A visit from the Dutch classifiers made her move to EX-90, backed by EX-92 Type and Mammary! And this beautiful third calver produces high components too (4.74% fat & 3.79% protein)!
To top it all of, the 9-year-old Willem's Hoeve Rita 885 VG-85 (s. Snowman) recently reached the milestone of 100,000 kg of milk. Right now her total lifetime production is 101,170 kgs of milk with 4.88% fat and 3.45% protein. She achieved this in just 2,160 days. Rita 885 VG-85 is the full sister of Willem's Hoeve R Browning @ CRV.