3STAR OH Ranger-Red, international frontier!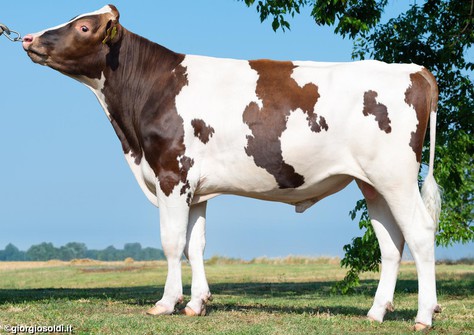 Sires
THE absolute number one R&W sire globally: 3STAR OH RANGER-RED
We eagerly waited for the pictures of the star within the Red Holstein breed: 3STAR OH Ranger-Red. Recently there has been a lot of interest in both Ranger-Red and his dam of Lakeside UPS Red Range VG-86, and this interest will grow much further in the coming period!
3STAR OH Ranger-Red @Semex is the global number 1 R&W gTPI bull and the number 1 OVERALL gLPI bull WORLDWIDE! Soon his semen will become available, which increases the chances for this bull and dairy farmers worldwide! 
In the July '21 edition Holstein International published an article about the potential of this groundbreaking bull and the very successful dam line behind Ranger-Red. His granddam De Oosterhof DG Rose RDC VG-89 (s. Rubicon) has already grown into a very successful brood cow in recent years, with a lot of influence within the Red Holstein breed international. From her, the former global number 1 gTPI red female - Lakeside UPS Red Range was born at Lakeside and Upstreams Holsteins. Via the GenHotel Selection Sale Red Range continued her way to Koepon Genetics.
At Koepon the opportunities of Red Range were fully exploited, as she was flushed several times. Through the 3STAR Embryo Program, GenHotel together with De Oosterhof bought embryos from the combination Hoogerhorst Dg Oh Rubels-Red x Lakeside UPS Red Range, resulting in the birth of 3STAR OH Ranger-Red (2897 gTPI / 3910 gLPI / 161 gRZG) and his two full sisters 3STAR OH Red Rosy Red & 3STAR OH Red Rose.
⇒ Invest in top Red Holstein genetics and buy embryos from 3STAR OH Red Rosy & 3STAR OH Red Rose. CLICK HERE.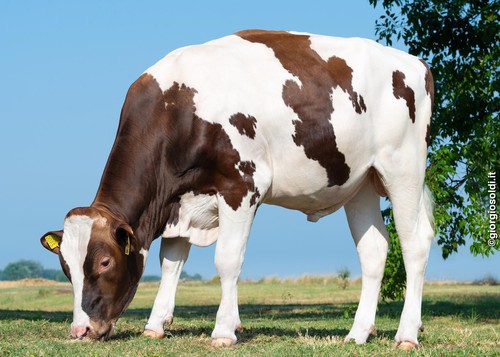 ​3STAR OH Ranger-Red, fantastic result from the 3STAR Breeding Program!
Koepon Genetics also had lots of success with Red Range. In addition to the fact that the Mr Salvatore RDC daughter was scored VG-86 (VG-88 MS) in her first lactation, she delivered 16 sons to AI studs around the world. This makes her one of the most influential Red Holstein bull dams worldwide! Holstein International publiced an overview with sons of Lakeside UPS Red Range VG-86 at AI's in their latest issue: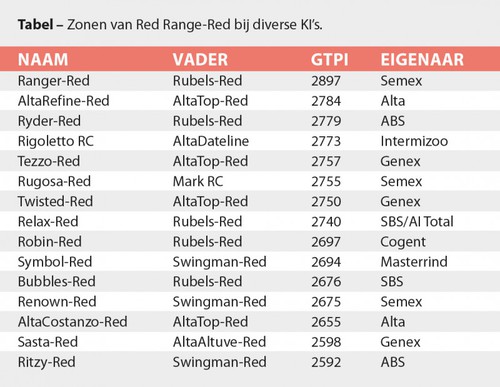 Source: Holstein International - HI 331, July 2021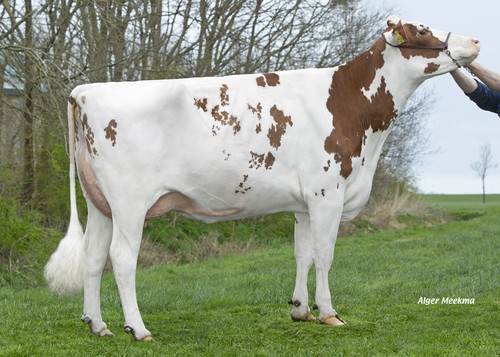 Dam: Lakeside UPS Red Range VG-86, VG-88 MS (by Mr Salvatore RDC)

Granddam : De Oosterhof Dg Rose RDC VG-89, EX-90 MS (by Rubicon)