Drouner Holsteins wins Holland Holstein Herds Family competition!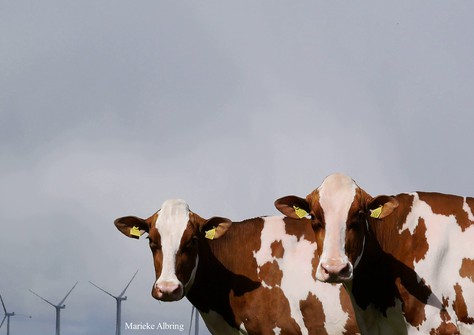 Type
Winning duo: Drouner DH Aiko 1445 Red & Drouner AJDH Aiko 1288 Red (Pictures: Marieke Albring)
This year the Holland Holstein Herds organized a special 'Corona-proof' 'family' competition. This competition encloses a family duo, in other words a dam and her daughter. The jury determined the winning duo,  based on submitted photos by the owners, on the type of both cows in combination with their milk production and health scores. 
The selection requirements for the Holland Holstein Herds duo-election were as follows:  Both dam and daughter must be at least in their first lactation. The duo may be Red Holstein, Holstein or a combination thereof. Both dam and daughter are VG-worthy and produce over herd average. 
Several HHH members participated in this great competition. The dam-daughter duo of Drouner Holsteins has won this championship with the duo Drouner DH Aiko 1445 Red VG-89 (s. Pat-Red) and her dam Drouner AJDH Aiko 1288 Red EX-91 (s. Olympian RDC). 
The second lactation Coyne-Farms Sympatico Pat-Red Aiko 1445 Red VG-89 is the R&W Junior Reserve Champion of the NRM 2019 and was classified that same year with the maximum 2-yr-old score of VG-89! With her super classification score, her 305-days production of 11,605 kgs of milk with 4.50% fat & 3.43% protein she made a big impression. Aiko 1445 Red VG-89 even produces 9% more milk than the overall herd average. Her strong EX-91 dam, Drouner AJDH Aiko 1288 Red (s. Ladys-Manor Olympian RDC) strengthened their participation with a production of 3% above herd average. The fourth calver sired won the Honorable Mention Junior R&W Champion NRM in 2017 and can now add this beautiful title to her list!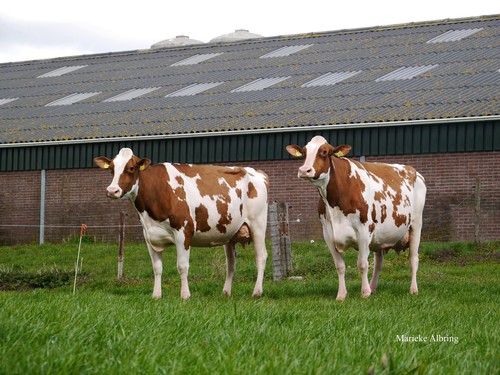 Drouner DH Aiko 1445 Red VG-89 & Drouner AJDH Aiko 1288 Red EX-91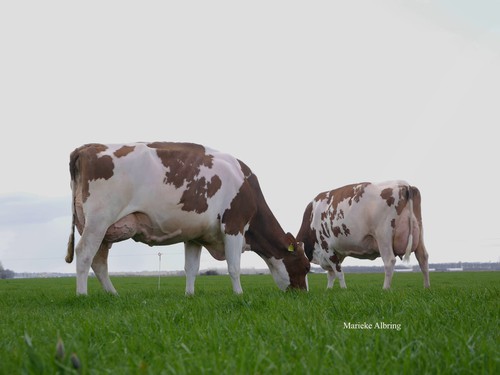 Drouner DH Aiko 1445 Red VG-89 & Drouner AJDH Aiko 1288 Red EX-91