GenHotel members successful at Wintershows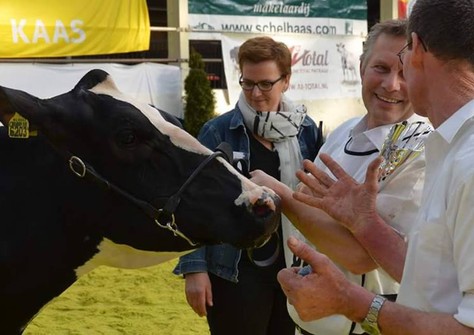 A lot of shows are being organised at this moment. Off course GenHotel members are among the exhibitors and not without success.
Zuid-Nederlandse Wintershow
Several GenHotel members exhibited cows at the Zuid-Nederlandse Wintershow and one of the judges was also a GenHotel member; Jos Knoef (Big Holsteins). Zandenburg Zelgadis Wanja 1 (Zelgadis) was named reserve junior champion of the show. Wanja 1 is owned by Zandenburg Holsteins and her granddam is a halfsister to Veenhuizer Damion Wanja EX-92.
VanHolland Rochelle, an Atwood daughter from VanHolland Holsteins, was named reserve intermediate champion. Rochelle is one of the highest Atwood daughters in the world and her Fanatic daughter scores +298 GNVI.
Barendonk
Both the champions in the intermediate section in the R&W show are owned by Barendonk Holsteins. Barendonk Emma 220 (Jotan) was named champion and placed over herdmate Barendonk Emma 217 (Curtis). Emma 220 was named junior champion in 2014.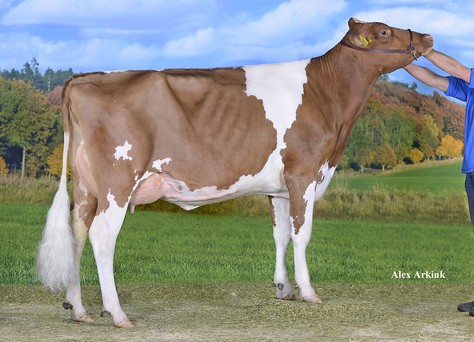 Barendonk Emma 220 (Jotan)
Drentse Wintershow
One of the exhibitors at the Wintershow in Pesse, in the province of Drenthe, was Giessen Holsteins. Their Million daughter Giessen Chairty 44 was named grand champion of the show after first being named intermediate champion. She was placed over Marie 356, the grand champion of the HHH-Show 2014.
UFF-Wintershow
Hedra D. Marie (Hunter) of Hedra Holsteins was named reserve junior champion at the UFF-Wintershow in Houten. Marie is a daughter of Cookiecutter MOM Hunter and represented her sire in the daughter group at the HHH-Show in December.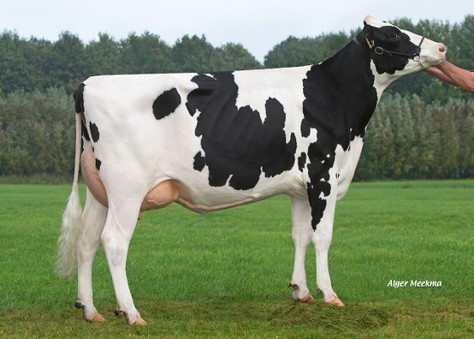 Hedra D Marie 8 (Hunter)