16 New females in the top 50 gTPI!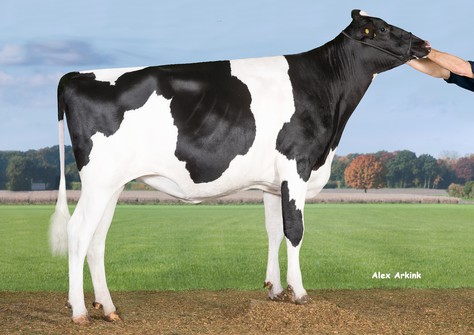 Genomics
K&L OH Mabel, in total 11 daughters over 2700 gTPI, including 3 over 2800!
At the February USA genomic run 16 of the top 50 gTPI newly tested European females are owned by GenHotel members.
Melkveebedrijf De Oosterhof is very successful again this month, since they are owner or co-owner of 9 heifers in the newly tested top 50 gTPI in Europe. K&L OH Melanie, a Sandy-Valley Challenger out of the Maybelline Tual VG-85 family, is with 2864 gTPI the highest Challenger daughter in Europe and the number 2 gTPI Challenger globally. Her dam, K&L OH Mabel, has in February 7 newly tested daughters over the 2700 gTPI, including K&L OH Mabely, Mabelle, Mistress and Drouner K&L Mabel 1707 (all sired by Claynook Discjockey). However her most complete Discjockey daughter is Drouner K&L Mabel 1710, scoring 2785 gTPI and +3.50 gPTAT. Mabel 1710 is co-owned by Drouner Holsteins, De Oosterhof and 3STAR Genetics.
K&L OH Molly, a Challenger daughter from the top transmitting Seagull-Bay O-Man Mirror VG-86 family and also co-owned by De Oosterhof and 3STAR Genetics, scores 2809 gTPI. Molly is the number 2 gTPI Challenger daughter in Europe now.
Also Koepon Genetics has 2 newly genomic tested females in the top 50 this month, including Koepon Timb Classy 475, with 2796 gTPI the number 3 gTPI Silverridge V Timberlake daughter in Europe. Her dam Koepon Kroy Classy 416 is with almost 2700 gTPI still the number 2 gTPI King Royal daughter in Europe and descending from the Koepon Classy family. Koepon Hotjob Cabela, a granddaughter of the former number 1 gTPI in Europe TGD-Holsteins Jedi Carmen VG-86 and out of the Larcrest Cosmpolitan VG-87 family, is with 2725 gTPI the highest Peak AltaHotjob in Europe this month.
Pen-Col Mistral, owned by Tirsvad Holsteins and 3STAR Genetics, has through 3 newly tested daughters in February now also 6 daughters over 2700 gTPI. Tirsvad K&L Crimson Maple scores of the 3 newly tested females with 2753 gTPI the highest and is sired by ABS Crimson. Two De-Su Kenobi daughters of Mistral score 2749 and 2729 gTPI.
The highest red carrier female this run is Diekers K&L DL Wiskey RDC, a Peak AltaDateline daughter from K&L SV Sunny-Red. Wiskey RDC, co-owned by Eiting, De Oosterhof and 3STAR Genetics, belongs with 2739 gTPI and 160 gRZG to the highest red carrier females in Europe and is backed by the proven Canadian Glen-Drummond Splendor VG-86 cow family. And in addition Sunny-Red her Rubels-Red daughter, De Oosterhof K&L Ruby Sun-Red, is the highest European red female in February. Ruby Sun-Red is now with 2695 gTPI the number 3 gTPI Rubels-Red daughter worldwide!
At Dykster Holsteins Dykster K&L Glennis is this month the number 1 gTPI De-Su Frazzled Rome-daughter in Europe. With 2730 gTPI she is now one of the highest of all genomic tested Rome daughters in Europe. Glennis her dam De Crob Glenda 0152 is a high S-S-I Montross Jedi from the family of the renown proven sire Eastland Cash.
Wilder Fire, of Wilder Holsteins, belongs with 2728 gTPI to the highest Mr Frazzled Aristocrat daughters in Europe. She is a daughter of Wilder Freestyle, the full sister of Broeks Freemax, with 164 gRZG the number 2 gRZG young sire in Germany. Also Fire is a descendant of a deep Canadian cow family, in this case with Aija Outside Joy EX-90 as foundation cow.
Click HERE for the top 50 gTPI of European females this month.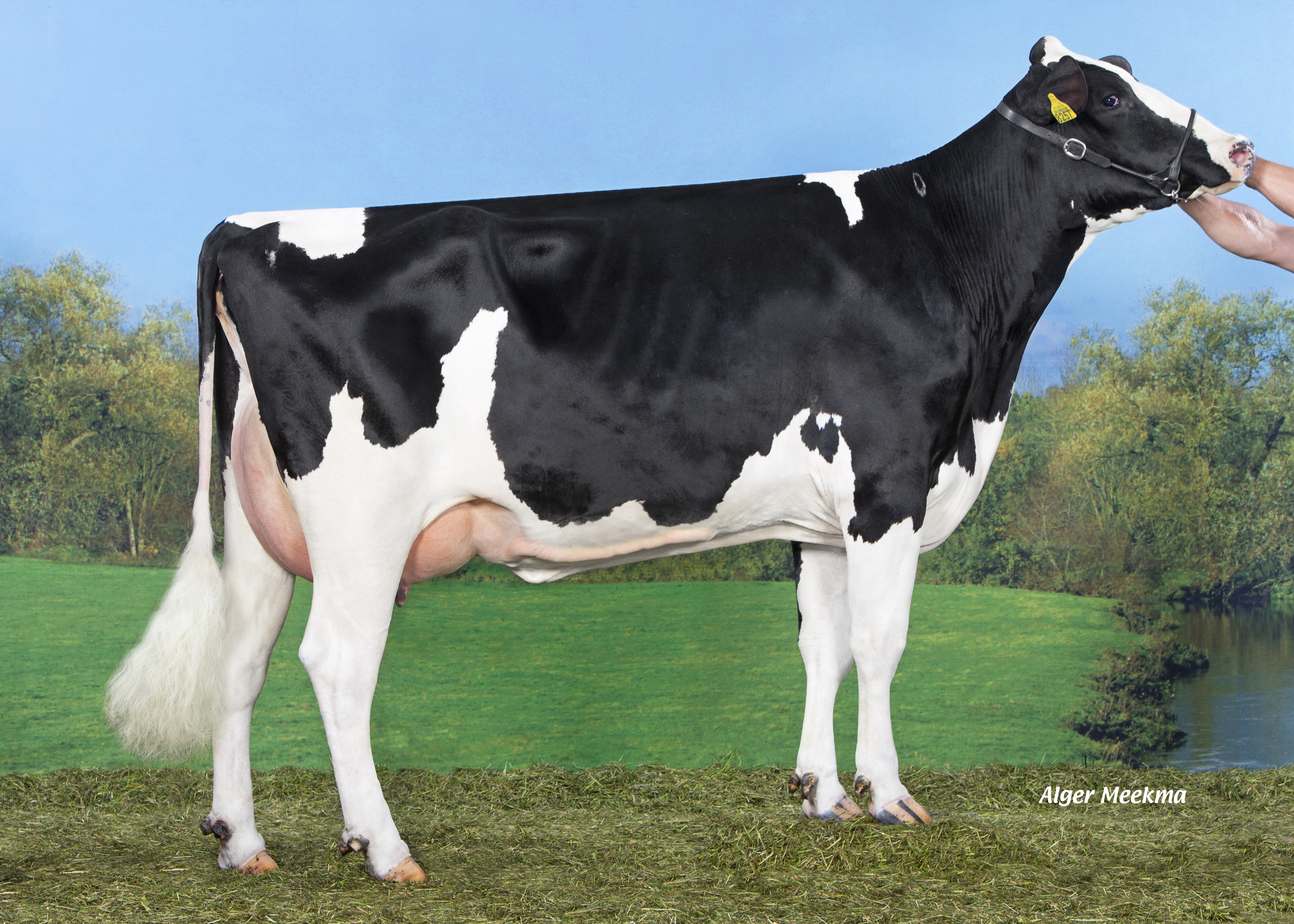 Koepon Oak Classy 157 VG-86 (s. AltaOak), 3rd dam of Koepon Timb Classy 475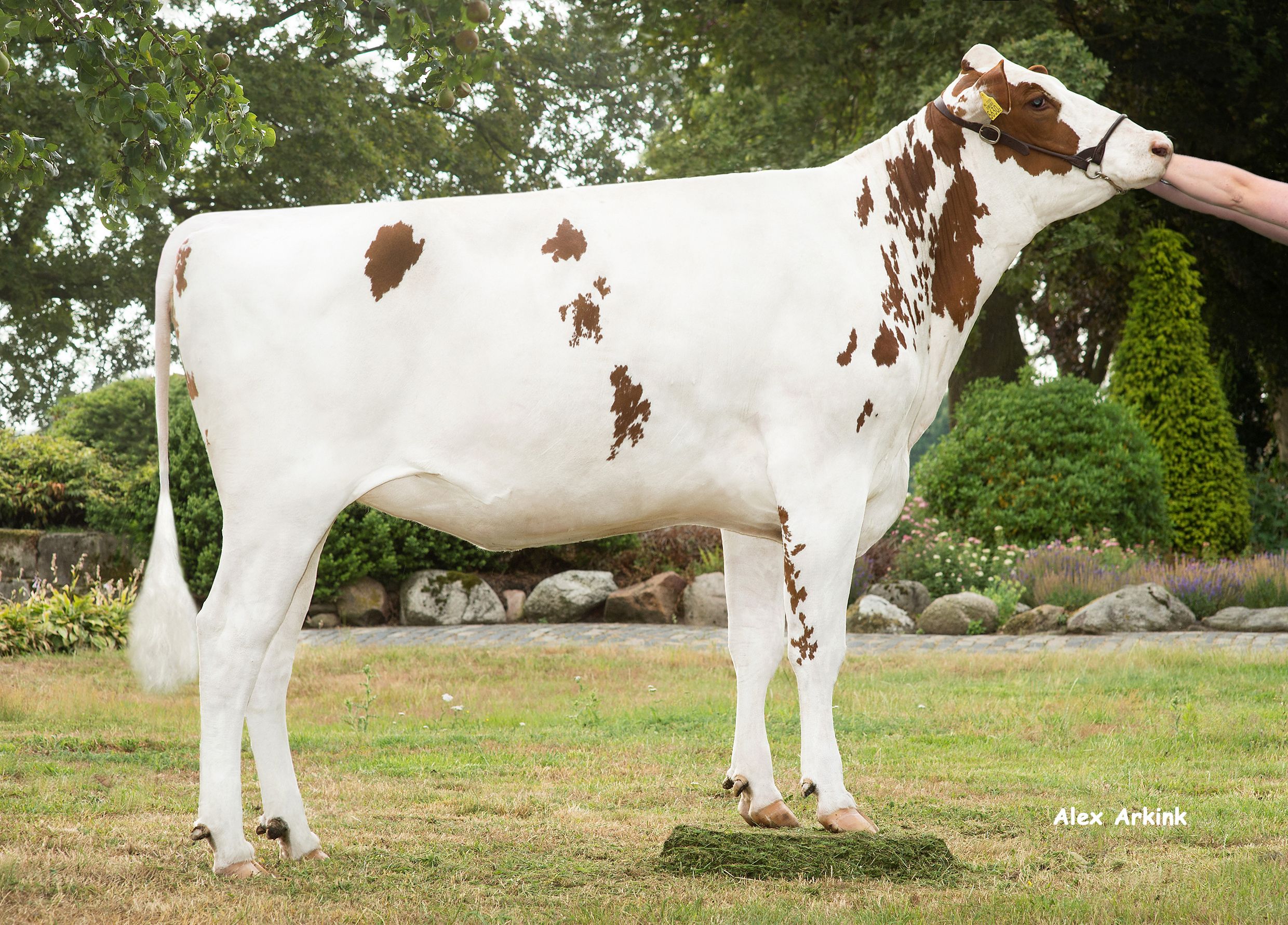 K&L OH SV Sunny-Red (s. Salvatore RDC),
                     dam of Diekers K&L DL Wiskey and De Oosterhof K&L Ruby Sun-Red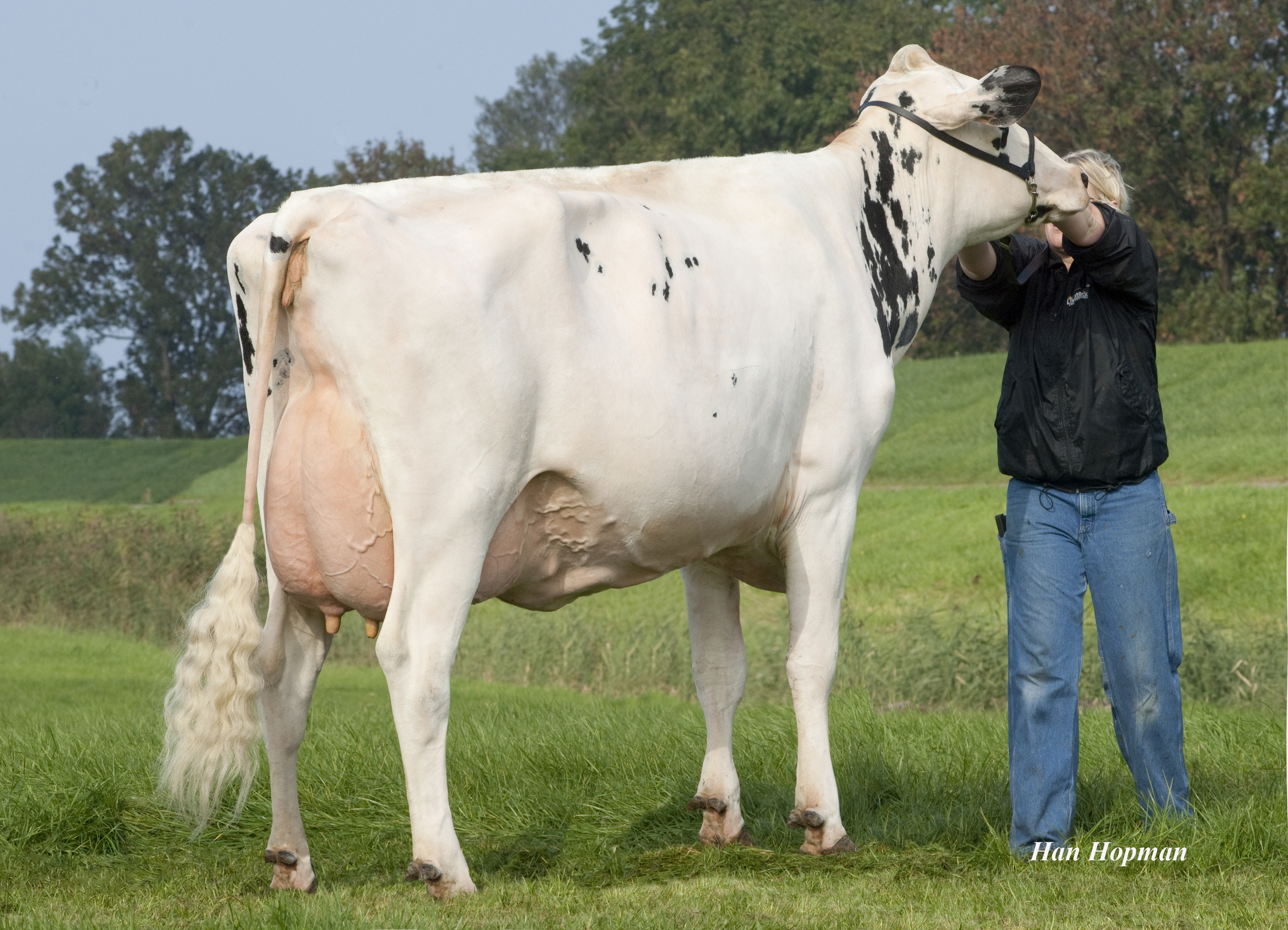 Terbeek Glenda 7340 VG-88 (s. Shottle), 5th dam of Dykster K&L Glennis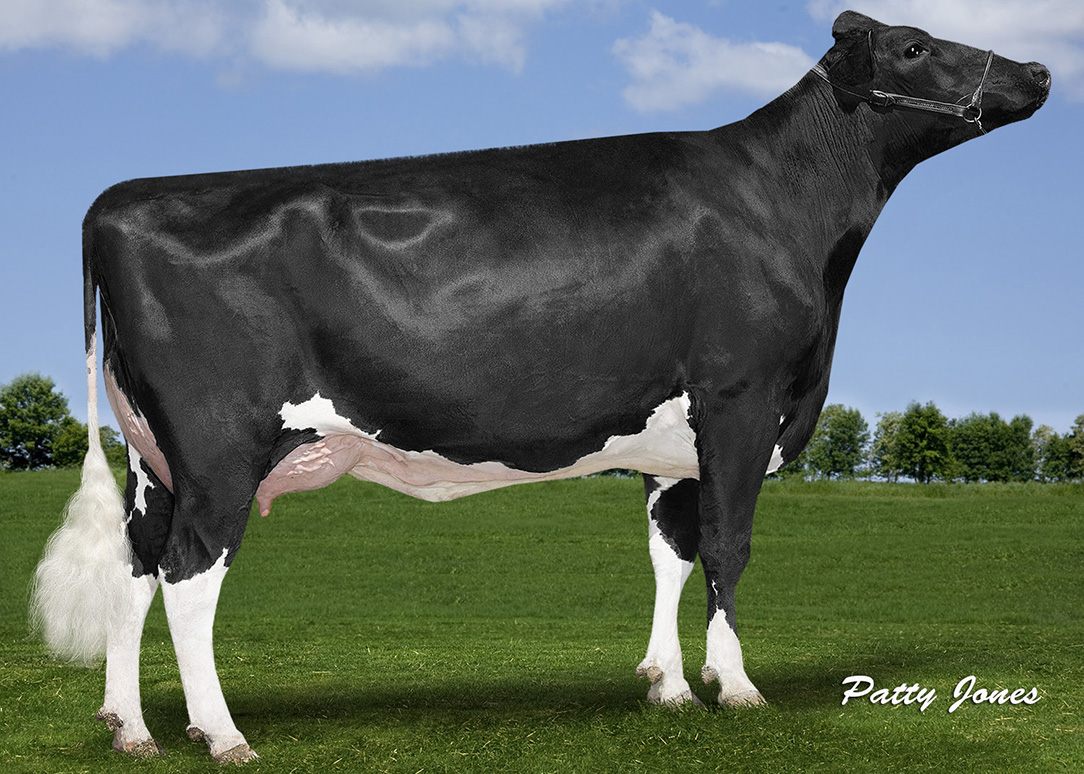 Aija Supersire Makea VG-86, 4rd dam of Wilder Fire