Van Holland enjoys classification results
General
Cookiecutter MOM Halo VG-88, 4th dam K&L ML Harila
Recently, two animals at VanHolland Holsteins were classified. In this case, a classification in which quality exceeded quantity!
The two-year-old K&L ML Harila, a Malinus daughter from De Oosterhof K&L Halo On Tour, was classified this day with the fantastic - maximum - score of VG-89. This beautiful first lactation Malinus has a nice combination of strength and dairyness, and comes from the Snow-N Denises Dellia EX-95 family, that also includes big names like MS Kings-Rnsm Champ Haley EX-90 and Holstein International Global Cow of the Year 2019 - Cookiecutter MOM Halo VG-88. Dam of this VG-89 Marinus has turned out to be a great brood cow. For example, several of her sons are owned by AI studs and she also bred successful daughters, including Holbra K&L Bontour VG-85 (s. Benz), owned by Holbra Holsteins and GenHotel. Van Holland owns Harila VG-89 from an 3STAR Embyo Program investment, and her built-up qualities makes her fun to work with!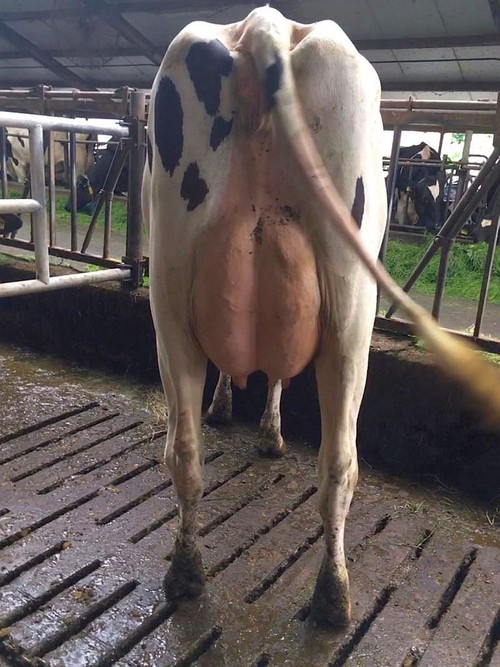 K&L ML Harila, classified VG-89 (VG-89 MS)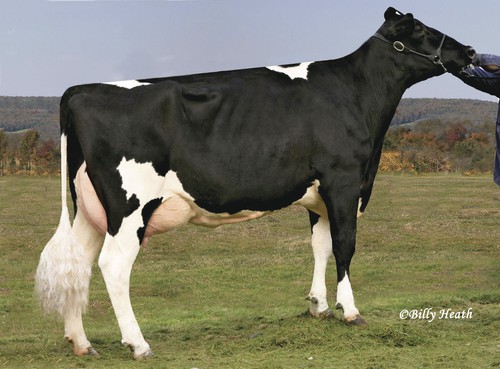 Cookiecutter GLD Holler VG-88 - 5th dam of K&L ML Harila
In addition to two-year-old Harila VG-89, VanHolland Bets 187 was also shown, for a re-classification. Bets 187 is sired by Seagull-Bay Platinum (Snowman x Planet) and scored as a 2-yr-old already scored VG-87. Now she has increased her score to EX-91 with EX-92 FR & DS in 3rd lactation. The home bred VanHolland Bets 187 EX-91 will reach a 305-days production of 12,227 kgs of milk with 4.15% fat and 3.40% protein!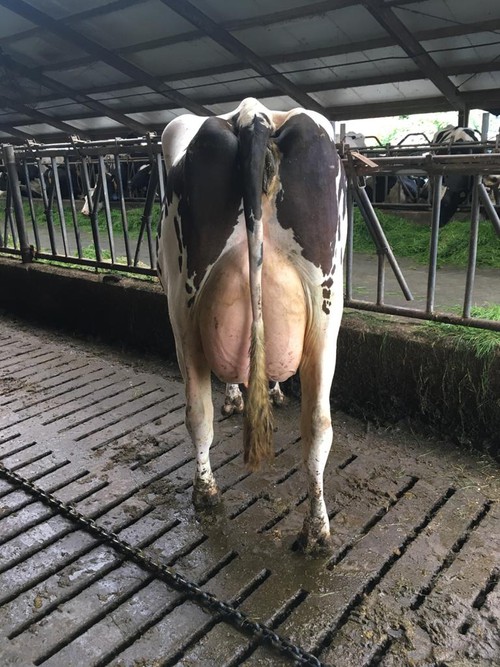 Van Holland Bets 187 EX-91 (by Platinum)