Unique embryo offer in the GenHotel EmbryoSale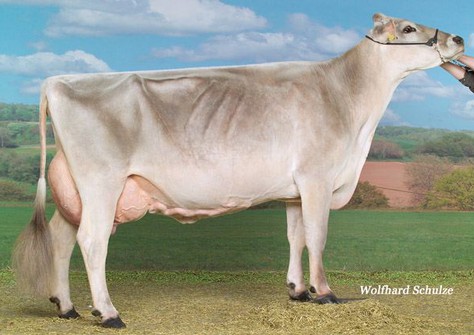 Sales
Steiner's Wurl Ashlyn EX-93, 3rd dam of Kedar Present Autumn
At the beginning of this year we wrote about the unique purchase of Poppe Holsteins':  their first purebred Brown Swiss. Several months later this Kedar Present Autumn (s. Present) has been flushed in order to supply the future and you can benefit from this too! 
Kedar Present Autumn comes from a successful and deep Swiss Brown Swiss cow family with a fantastic fourth dam, namely: Ace Arve EX-97 - This Arve EX-97 is a well-known show cow within this breed, among others due to her major titles, such as Grand Champion IGBS Show 2006, Grand Champion Swiss Expo 2007 and Cow of the Year 2008 & 2010. Even after Arve EX-97, more major titles followed for offspring from this cow family!
Kedar Present Autumn her great-granddam Ace Arve EX-97 is a fabulous Brown Swiss and has several descendants which won big shows! Autumn herself already is the Reserve All Britain Maiden Heifer 2020! Another famous and successful family member is Steiner's Jolden Ashton EX-90, the Grand Champion of the Swiss Expo in 2013. 
Invest in this amazing and showtype Brown Swiss cow family.
Strike now at the GenHotel EmbryoSale!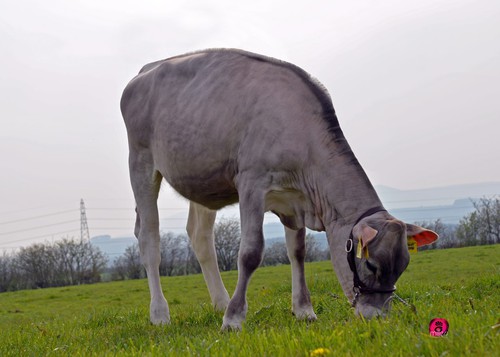 Kedar Present Autumn PI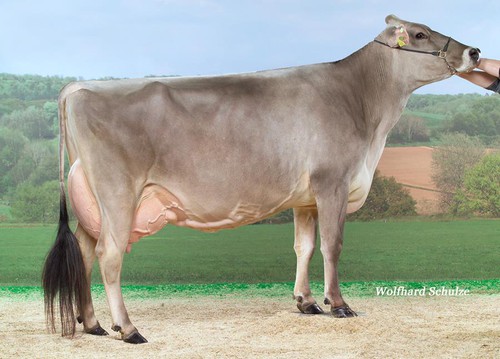 Collection Alisha EX-90, maternal sister of Wurl Ashlyn PI EX-93 granddam of Autumn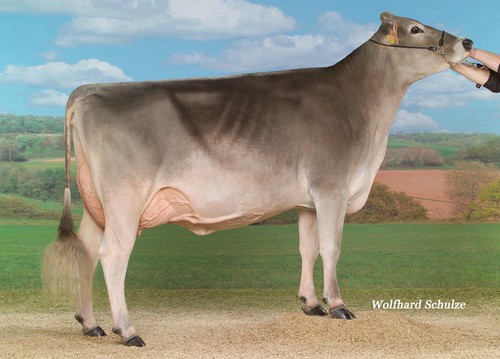 Steiner's Jolden Ashton EX-90 - Grand Champion Swiss Expo 2013 daughter of Alisha EX-90