NRP Awesome Amberlee VG-89 shines in new photos!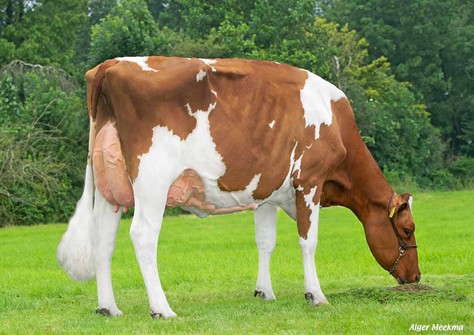 General
NRP Awesome Amberlee VG-89 (s. Awesome-Red)
Recently the second lactation NRP Awesome Amberlee, owned by Norwin Piet (NRP Holsteins), was photographed and also moved her classification score to VG-89 (EX-90 Frame).
Amberlee VG-89 descends from the superior KHW Goldwyn Aiko RDC EX-91 branch of the Kamps-Hollow Durham Altitude EX-95 family. Piet bought her dam, NRP Alisha RDC VG-88 (s. Rubicon), as an embryo. From this interesting, red carrier Rubicon, Piet sold several embryos from which no less than 20 offspring are born. The mating Awesome-Red x Alisha RDC VG-88 delivered him this red Aiko descendant and brought him the 10th generation of VG/EX in a row! 
Her maternal sister by Mr Salvatore RDC is the well-known Batouwe Ailisha Salva Red VG-85, whose son - 3STAR OH Redback Red - ranks 6th on the new Dutch/Flemish R&W genomics list with 344 gNVI. In addition to gNVI, Ailisha Salva Red VG-85 also breeds particularly well on the gRZG basis. Her daughter 3STAR Aikaline-Red with 325 gNVI & 150 gRZG is proof of what this family is capable of!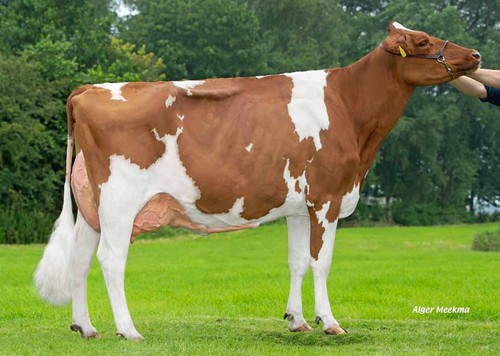 NRP Awesome Amberlee VG-89 (Production: 3.03 yr 305d 10.390 kgsM 4.66% fat and 3.71% protein)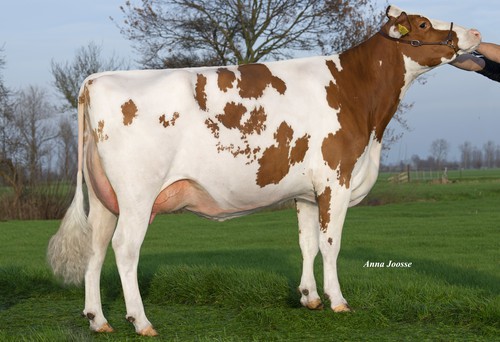 Batouwe Ailisha Salva Red VG-85 (Salvatore RDC x NRP Alisha RDC VG-88)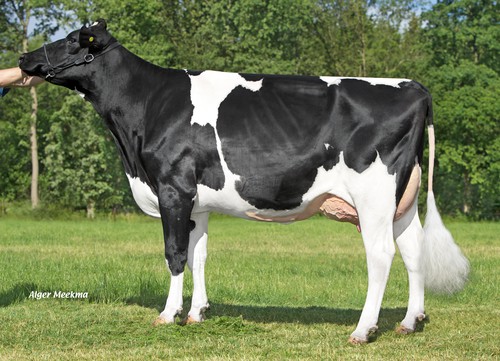 Dam: NRP Alisha RDC VG-88 (s. Rubicon)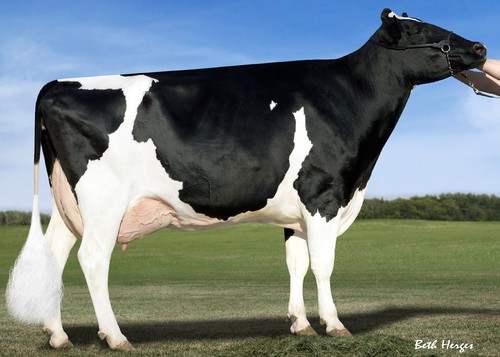 KHW Goldwyn Aiko RDC EX-91 (s. Goldwyn)