Two polled full sisters with 161 & 163 gRZG at De Sanderij!
Genomics
Poppe Red Hot Rita 860 Red VG-87, 4th dam
During the VOST Select Sale in 2019, the Hietbrink family (De Sanderij) purchased Poppe Red Hot Rita 9033 Red (by Gywer RDC), which belonged to the absolute R&W gRZG top with 164 gRZG at that time. A few months ago, the first offspring is born, as a result of multiple flushes. Her offspring clearly follows their dam's footsteps!
With a total embryo contract value of € 16,400, the Hietbrink family brought something special into their herd. Poppe Red Hot Rita 9033 Red has great roots in addition to her enormous RZG. She is a Gywer RDC from the renown Willem's Hoeve Rita family, the same line to which the no. 1 Dutch Red Holstein production cow 2019 & multiple bull dam - Poppe Red Hot Rita 860 Red VG-87 (s. Snow RF) - also belongs. 
Rita 9033 was flushed several times to popular sires of sons such as: Visstein K&L Money P, Best Benz and Star P RDC. The last mentioned bull brought great results. Full sisters Sanderij Rita's Romy P RDC and Sanderij Rita's Roma P Red are not only polled, but also score 161 gRZG & 163 gRZG! At Poppe and Red Hot Holsteins a maternal-sister called Poppe Red Hot Rita 2150 RDC (by Best Benz) was born as a result of fulfilled embryo contracts. Rita 2150 RDC scores 161 gRZG and 321 gNVI!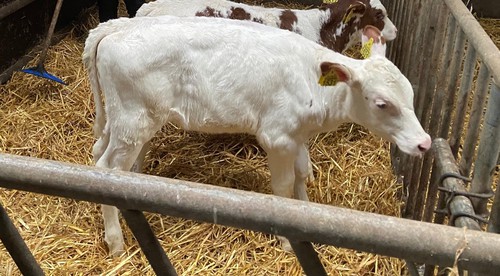 Sanderij Rita's Roma P Red (s. Star P RDC) with 163 gRZG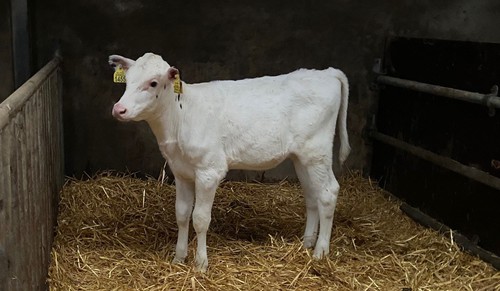 Sanderij Rita's Romy P RDC (s. Star P RDC) with 161 gRZG