The 94th cow at Big Holsteins beats the 100,000 kgs barrier!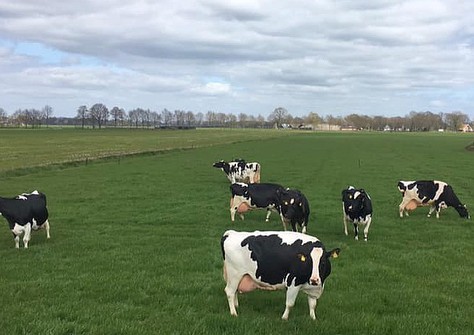 General
Photo: April 2021 (Knoef)
The Knoef family (Big Holsteins) is well on its way to their 100th 100.000 kgsM cow. During the last milk recording, Knoef's 94th dairy cow passed the 100,000 kgs mark.
An outstanding achievement! Not only is Big Super Star 103 VG-88 the 94th 100.000 kgsM cow in the Big Holsteins herd, but she's also the result of 100% Knoef breeding! Dam Big Super Star 50 EX-90 (by Jefferson) was bred as a milking 2-yr-old with the home bred bull Big Spell, which resulted in the birth of Super Star 103. In total, the excellent Jefferson calved five times, four of them were female offspring. Super Star 50 EX-90 was Knoef's 69th cow that passed the 100,000 kgs mark.
This Big Etazon Blackstar VG-89 descendant, Big Super Star 103 VG-88, reached the 100,000 kgs of milk in 2832 days with an average production of 11,205 kgs of milk with 4.89% fat and 3.95% protein in 8 lactations! In her 8th lactation she even produced (in 305 days) 14.264 kgs with 5.26% fat & 3.66% protein, 24% over herdaverage!
Big Spell (Beekmanshoeve Bertil x Big Wietske 83 VG-88) now has three daughters in the Netherlands with a lifetime production of 100,000 kgsM! Spell himself was used many times by Knoef. The potential in Big Spell did not go unnoticed by sire analysts, which resulted in several sons being purchased by AI organizations. Examples are: Big Gospell, Big Evergreen, Big Adventure and Big Keizer.
GenHotel congratulates the Knoef family with this BIG achievement!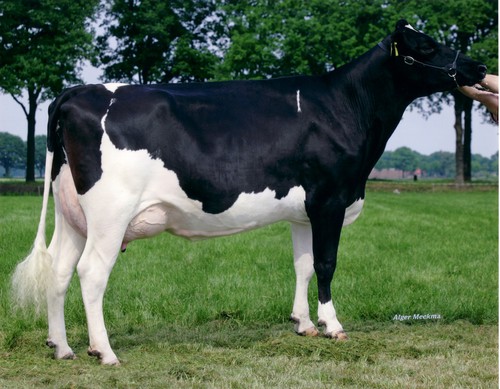 Granddam of Super Star 103: Big Super Star 29 VG-87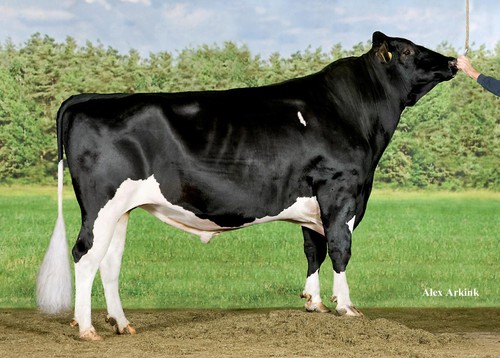 Sire: Big Spell