High VG score for Tirsvad K&L Pursuit Milano!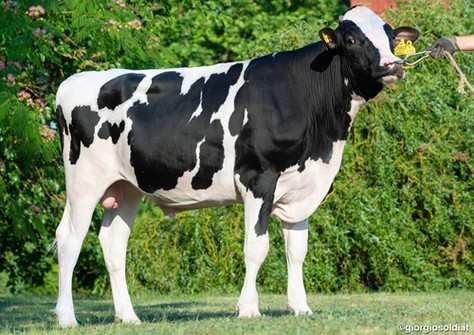 General
Tirsvad K&L Mingus, full brother of Milano
Recently we've published a video of Tirsvad K&L Pursuit Milano (s. Pine-Tree-I Pursuit), since her AltaZazzle daughter was sold at the GenHotel Selection Sale. We are proud to bring Milano (150 gRZG, 2902 gTPI, 310 gNVI and 847 gPLI) to your attention again, because this week she received her first score by the Danish studbook! 
Tirsvad K&L Pursuit Milano is a direct daughter of the queen of index, Pen-Col Superhero Mistral VG-89. With the impressive index scores that Milano herself shows, she is even the highest gTPI daughter of Mistral. Mistral VG-89, purchased as a heifer by Tirsvad Genetics and GenHotel at the SonderKollektion, was flushed as a heifer multiple times, resulting in many high offspring and sons continuing their way to various AI stations. One of these sons, Tirsvad K&L Mingus - a full brother of Milano - is owned by Semex. Westcoast Alcove (Duke x MVP), the number 1 LPI daughterproven sire in Canada, is also from this successful American cow family.
The classification day at Tirsvad Genetics brought Milano a score of VG-88 AV! This makes her one of the first and highest classified daughters of the former sire of sons Pursuit!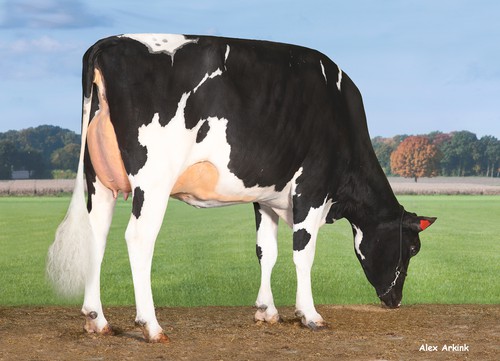 Pen-Col Superhero Mistral VG-89 (s. Superhero), dam of Milano VG-88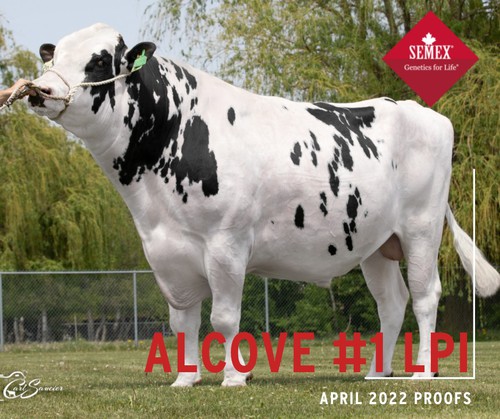 Westcoast Alcove (Duke x MVP), number 1 LPI daughterproven sires Canada, same cow family