Smokey P Red's granddam Smokey RDC now EX-90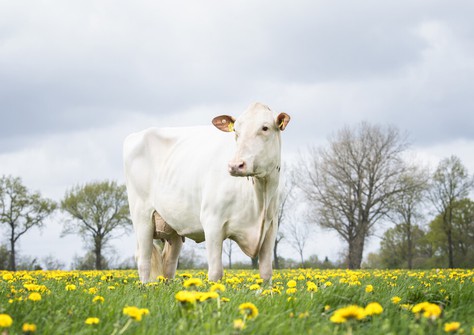 General
Smokey Red VG-88, owned by L. Reimers (Westerhorn, Germany)
In the herd of the Dutch Huntje Holsteins, the now seven-year-old Wilder Smokey RDC is still present and in awesome condition. She is a De-Su 12109 Battlecry daughter from the well-known German brood cow Wilder Smile Red VG-85, tracing back to the famous Massias. In 2016, after being purchased by the Oudenampsen family and GenHotel, the very interesting Smokey RDC switched owners and crossed the German-Dutch border to build-up a great future.
Smokey RDC's dam Wilder Smile Red was one of the highest testing Swissbec Brekem RDC daughters of her time and delivered for Wilder Holsteins numerous offspring which also scored high on RZG, TPI and even female offspring which ranked high in the NVI list. With 153 gRZG and 133 gRZE (04-2016), this red factor Battlecry daughter had huge potential and was contracted for embryos resulting in the birth of several daughters and sons with as well high scores in multiple systems. The German-born Smokey Red, from the combination made with former sire of sons Westcoast Styx Red, is one of these beautiful offspring. Her son Smokey P Red (Solitair P Red) was purchased by the German AI stud RSH and with 157 gRZG even one of the highest German, young, polled R&W bulls in 2021. Bull dam Smokey Red received a score of VG-88 in her third lactation. At Huntje Holsteins Huntje Holstein K&L Smokey 2 RDC (Weelder Esperanto x Smokey RDC) was also born and scored VG-86 (VG-88 F&L) as a two-year-old.
Recently, the fifth calver Wilder Smokey RDC, good for VG-86 as a milking two-year-old, received another visit from the herdbook and upgrated her score to EX-90 (EX-92 F&L)! Already in her first lactation she produced 10,447 kgsM with 4.10% fat and 3.45% protein in 305 days.
Smokey RDC is the maternal sister of Wilder Saturn P Red VG-88 (by Apoll P Red) - 5th dam of the #5 gNVI female R&W - and Mr Riverboy RF daughter Sanderij Riva's Smile RDC from which Bouw Holstein's owns and flushes several offspring.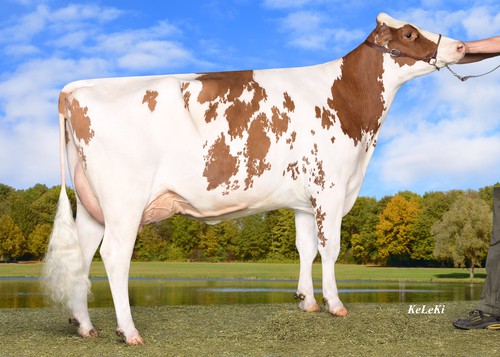 Wilder Saturn P Red VG-88, Schreur Apoll P maternal sister to Smokey RDC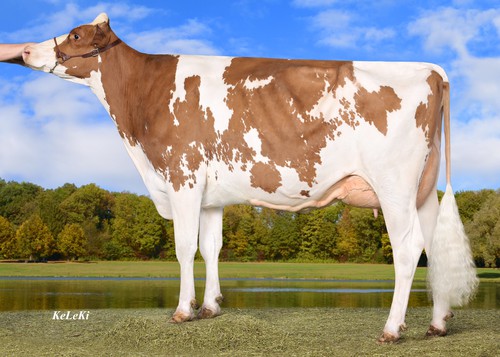 Dam Wilder Smile Red VG-85 (s. Swissbec Brekem RF)