Schreur 3STAR Sampler PP, Germany's number 1
Genomics
Schreur 3STAR Sampler PP, owned by RUW
The one-yr-old Schreur 3STAR Sampler PP by KNS Simon P had an stunning April proof run! With 157 gRZG he's the number 1 homozygous polled gRZG sire in Germany!
Schreur 3STAR Sampler PP is a KNS Simon P x K&L BT Nadia P GP-84/VG-86 FL (s. Caudumer Batch P) from the Apina Nadja/Bersaglio O-Man Qualsiasi family. Former no. 1 gNVI sire - Apina Malcolm RDC - is a member of this family too. Not only is Sampler PP a result of the 3STAR Breeding Program, but he is also jointly bred with Schreur Holstein via the 3STAR Embryo Program. As a young bull he was sold to the German AI-stud RUW, where he will start producing his first semen soon! 
During the last proof run, Sampler PP debuted with a super high total score of 157 gRZG, and also his gRZM, gRZE and gRZGes are extremely high! He combines this with +0.29% fat and +0.16% protein. Due to this high breeding value, he is the highest gRZG homozygous Polled black-and-white bull in Germany!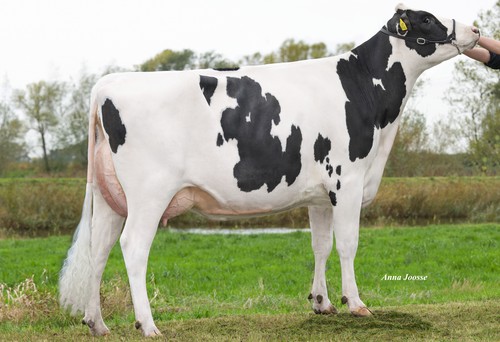 Dam: K&L BT Nadia P GP-84/86FL (s. Batch P)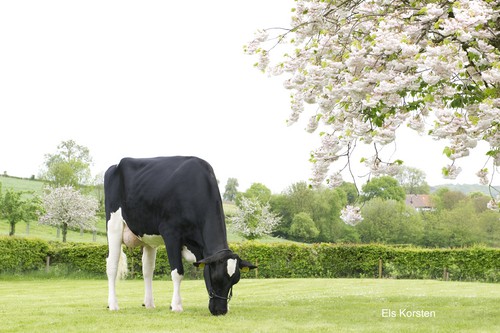 3rd dam: Apina Nadja 3 VG-86 (by Gofast)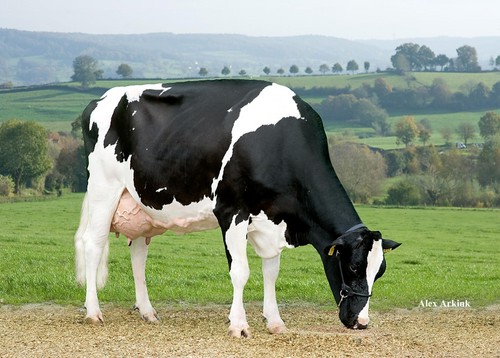 Apina Nadja EX-90 (s. Ramos) matriarch