Poppe breeds the number 1 gNVI R&W female!
Genomics
Poppe Sanne Red, the NO 1 R&W female gNVI!
With 406 gNVI, no less than 30 points gNVI above the number two on the list, Poppe Sanne Red is the absolute number one R&W female gNVI in the Netherlands & Flanders!
Poppe Holsteins has bred Poppe Sanne Red - the new number one in the R&W gNVI list! The combination of a different pedigree for red and white (Delta Eloy RDC x Yoda x VG-85 Mission P RDC x VG-88 Apoll P Red x VG-85 Brekem RDC) and an astonishing 406 gNVI, offers Sanne Red great opportunities for Poppe.
This new number one is descending from the Apina Massia family, to which Sanderij Massia Sneeuwwitje RDC VG-89, Wilder Saturn P Red VG-88 and Mission P RDC, Backup Red, Born P RDC & Dairy P Red also belong. Sanne Red, with 406 gNVI/2758M/781 INET, is a daughter of Poppe Simone RDC (by Yoda). Simone RDC has an allround and complete transmitting profile, especially as a 2-yr-old. Many embryos have been sold from her, including to Japan!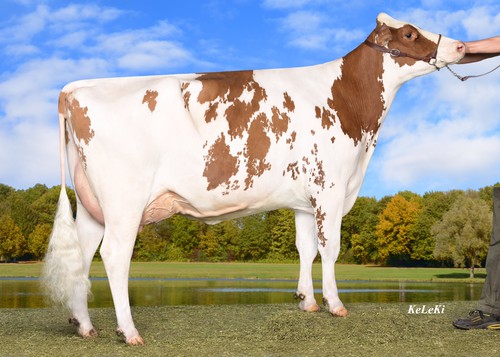 Wilder Saturn P Red VG-88 (s. Schreur Apoll P Red) - granddam of Poppe Sanne Red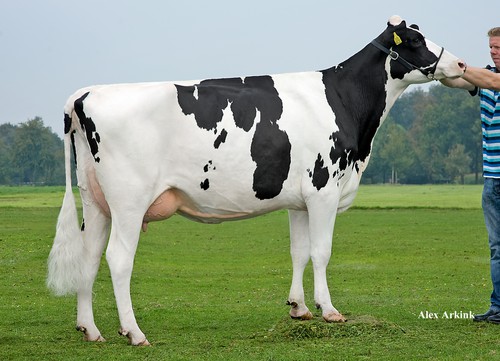 Sanderij Massia Sneeuwwitje RDC VG-89 (by Snowman) - 5th dam of Poppe Sanne Red