Quatropoint Sw Rosita Red will freshen pretty soon!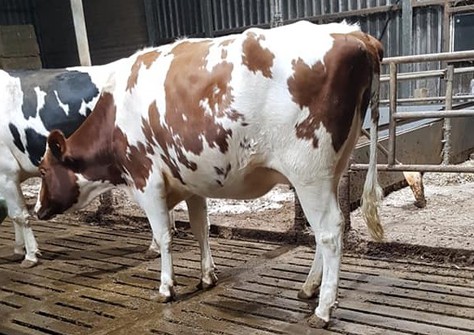 General
Quatropoint K&L SW Rosita Red (Photo: Holbra Holsteins)
Quatropoint K&L SW Rosita Red at Holbra Holsteins will freshen at 2 yr and 3 months of age. The red Swingman-Red daughter of De Oosterhof Dg Rose RDC VG-89 is pregnant with Westcoast Signature RDC and has been flushed several times at Holmer's farm. 
Quatropoint K&L SW Rosita Red was bought by Holbra Holsteins as an one-year-old heifer and was there for ready to be flushed with sire of sons Star P RDC. From this flush embryos were transfered from which, among others, Holbra Rosa P Red was born. Rosa P Red has been tested in Germany and scores an amazing 165 gRZG with top health traits, lots of milk and even 129 gRZE. Holmer also sold embryos from this combination to Spain. 
The well-known maternal sister of Rosita Red - Lakeside UPS Red Range VG-86 - is the dam of the current number 1 R&W sire globally: 3STAR OH Ranger Red.
At the moment, the Holmer family can't wait to see how she will develop after she has given birth. The strong-built Swingman-Red will calve at any time, but is already showing the tremendous potential of the legendary Golden-Oaks Mark Prudence EX-95 family.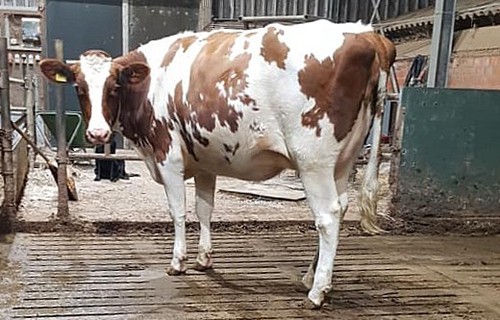 Quatropoint K&L SW Rosita Red  (Photo: Holbra Holsteins)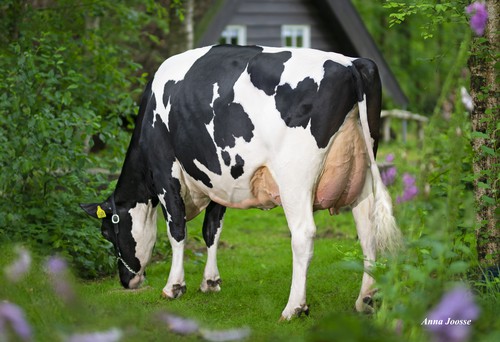 Dam: De Oosterhof Dg Rose RDC VG-89 (by Rubicon)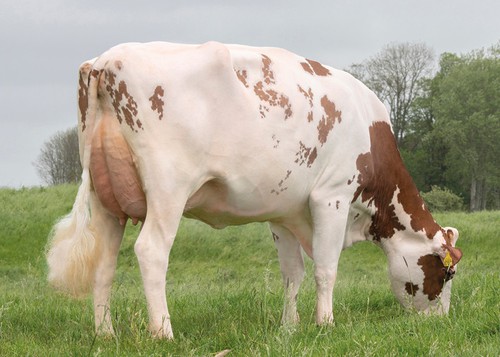 Lakeside UPS Red Range VG-86, maternal sister by Mr Salvatore RDC