NRP Awesome Amberlee VG-89 named 'Best Red Holstein' Veekeuring Fryslân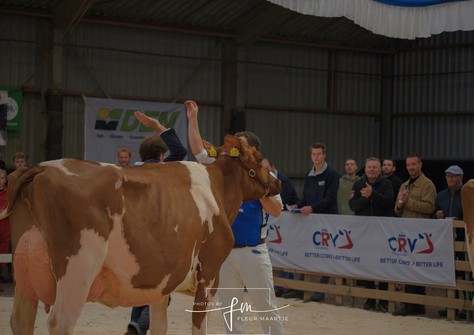 Type
A great show-day for NRP Awesome Amberlee VG-89. (Photo: Photo's by Fleur Maartje)
NRP Awesome Amberlee VG-89 (by Awesome-Red) won the title 'Best Red Holstein' yesterday at Veekeuring Fryslân. She is a real show star descending from a bull dam family. Via Rubicon, Supersire, Alexander and Goldwyn (KHW Goldwyn Aiko RDC EX-91) she traces back to the legendary Kamps-Hollow Durham Altitude EX-95 - dam of prominent breeding bulls Advent-Red, Jotan-Red & Acme RC.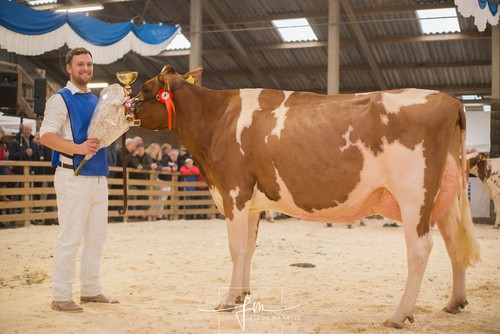 NRP Awesome Amberlee VG-89 led by her breeder and owner Norwin Piet
Amberlee VG-89 not only brought NRP Holsteins show success, but she also has a beautiful Swingman-Red daughter: NRP Alicia-Red. During the VOST Select Sale 9 on Friday 19 November, NRP Holsteins offers you the unique opportunity to bring this NRP Alicia-Red (with 10 generations of VG/EX in a row) to your stable!
Keep an eye on Facebook, Instagram and our website for more!