Introducing as new GenHotel member: Alsgårds Lantbruk
For more than a year, the Swedish Andersson family has been investing in embryos from the 3STAR Embryo Program. Now that the first calves are being born, it is time to introduce you to - new GenHotel member - Alsgårds Lantbruk.
The family farm Alsgårds Lantbruk is located at the west coast of Sweden. Here, the cows are being milked by three milking robots, which may be expanded to a 4th or even a 5th robot in the future. With this growing entrepreneurial drive, the passion for Holstein breeding is also growing. Johan Andersson has already invested in embryos from cow great families such as Wilder Kanu 111 RDC, Seagull-Bay Oman Mirror, Golden-Oaks Mark Prudence and L-L-M-Dairy Butler Dusty. In addition to the proven index families, Andersson also adds outstanding type cow families to the herd, for example Val-Bisson Shottle Imelda and Silvermaple Damion Camomile. 
One of the first calves born is Alsgaard 3STAR Ivy Red, a Visstein K&L Money P Red from the Wilder Kanu 111 RDC VG-88 family. Ivy Red tests 151 gRZG on red basis with 122 gRZGes, lots of milk and positive components. From the family of Val-Bisson Shottle Imelda EX-94 - dam of Val-Bisson Doorman - Johan bought embryos by Croteau Lesperron Unix out of Prima Dolce VG-87 (Undenied x VG-86 Archrival x EX-92 Bookem x Imelda EX-94). Alsgaard Dolce her maternal sister by Woodcrest King Doc was sold during the VOST Select Sale 2021.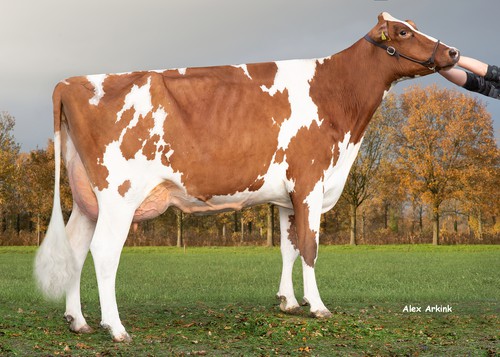 ​PrismaGen Kir Royal Red GP-84, granddam of Alsgaard 3STAR Ivy Red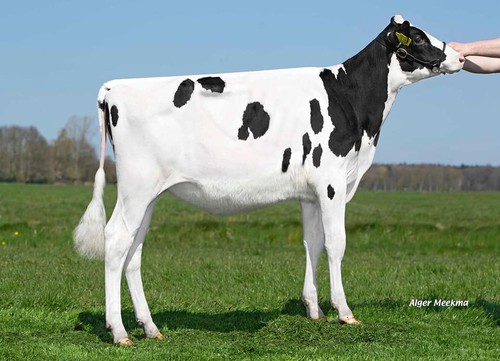 Prima Dona (+3.31 gPTAT), Woodcrest King Doc sister of Alsgaard Dolce
Curious? Check out Alsgårds Lantbruk's page here or follow 'Alsgardslantbruk' on Instagram!
Would you like to become a GenHotel member too? You can find more information at our website.