Herd classification Van Holland Holsteins averages 84.3 points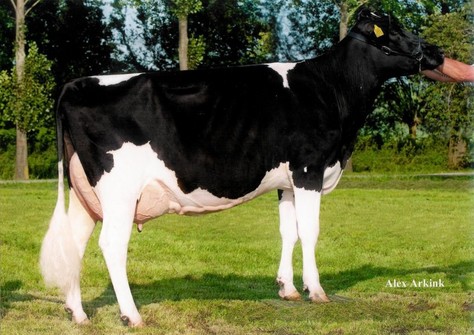 Type
VanHolland Rozalin VG-87, omportant broodcow at Van Holland Holsteins
Herd classification at Van Holland Holsteins resulted in an average score of 84.3 points over 15 classified 2-yr olds. Their average score for mammary system was even more impressive: 86.6 points!
Maximum score
Despite the high average of the 2-yr olds it was a 3-yr old Seaver daughter who was the highest classified cow. This Bets 159 is classified with the maximum score of VG-89 EX-91-MS .
Daughters of VanHolland Rozalin
One of the most important broodcows at Van Holland Holsteins is Ramos daughter VanHolland Rozalin VG-87. Via daughters by BW Marshall and Lord Lily her pedigree goes back at Tui Onyx Nick VG-86 (s. United Nick). Rozalin has several milking daughters already. Her Atwood daughter, VanHolland Rochelle VG-88, is one of the highest Atwood daughters in Europe and the dam of a very Fanatic daughter; VanHolland Rochelle 1 (+318 GNVI, +149 GRZG). Also from this family hails VanHolland Romy 1, a +268 GNVI and +139 GRZG Fanatic daughter. Her dam, Snowman daughter VanHolland Romy, is now classified GP-84 (88-MS and 86-F&L).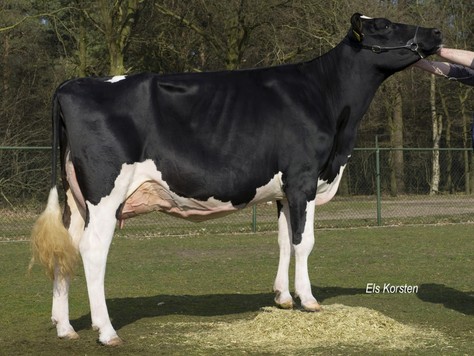 VanHolland Rochelle VG-88, Atwood daughter of VanHolland Rozalin VG-87