GenHotel members dominate the R&W Swiss gISET lists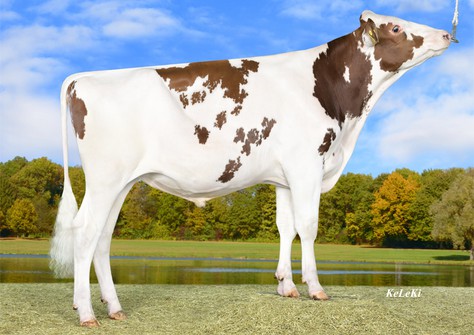 Genomics
Sudena Safari Red (Spark-Red x De Oosterhof Dg Rose RDC VG-89) already four times in a row in the top 3!
An outstanding Swiss index run for GenHotel members. Of the top 10 R&W bulls, no less than 7 bulls were bred by GenHotel members! The frontrunner is, again, 3STAR OH Ranger Red. 
Yesterday, the new indexes of Switzerland were published. In the Red Holstein list we find in the top ranking several sons of Trent-Way-Js Ronald RC and Hoogerhorst Dg Oh Rubels-Red. 3STAR OH Ranger Red is with 1695 gISET, 151 IPL, 158 longvity, 133 Zellzahl and high components again the inevitable number 1 of Switzerland! .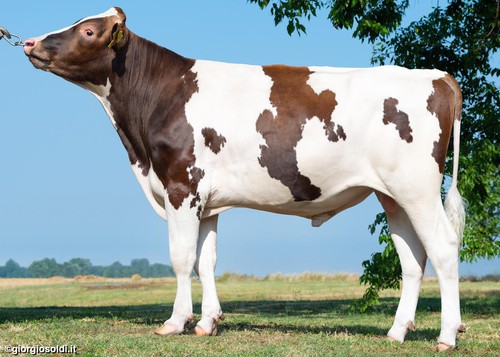 3STAR OH Ranger Red (s. Rubels-Red) @Semex
More success for the 3STAR Breeding Program can be found in the number 2 gISET: Drouner K&L Augustus P Red (1625 gISET). The Caudumer Solitair P Red son out of Drouner K&L Aiko 1557 RDC VG-87, which GenHotel bred together with Drouner Holsteins, scores very well as a polled red sire with 1625 gISET, +1994kg M and 129 ITP. The third place is also taken by a Dutch bull, bred by Sudena Holsteins. He is a Spark Red out of De Oosterhof Dg Rose RDC VG-89 and is the uncle of Ranger-Red. Sudena Safari (1582 gISET) has been in the Swiss R&W top three four times since his debut a year ago!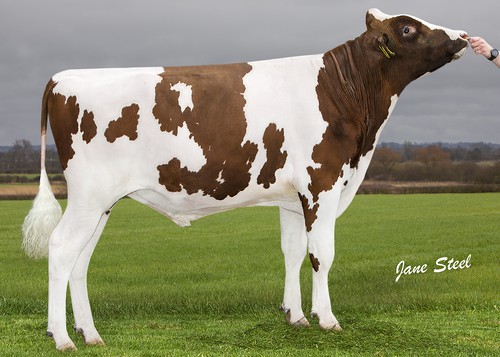 Drouner K&L Augustus P Red (s. Solitair P) @Cogent
Poppe Holsteins bred with 1561 gISET the number 7 Poppe Flight Red, also by Rubels-Red. Besides his good Swiss ranking Flight Red is also the number 3 gRZG R&W in Germany! With only one point difference comes Koepon OH Robin in 8th place - full brother of the number 1 sire. Placed 9 there is their maternal-brother with 1555 gISET: Koepon AltaRefine (by Koepon AltaTop).
The top 10 closes with K&L RM Barone Rosso, the Lesperron Santorius RDC son of K&L RM Soraya Red VG-85. The now three-year-old bull successfully maintains his breeding values with 1551 gISET.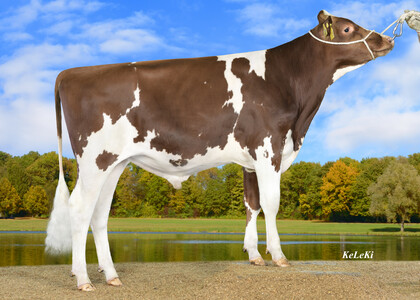 Poppe Flight Red (s. Rubels-Red) @RUW
Red factor and B&W
At the RDC-list, the 1663 gISET testing Wilder Hulk P son Villstar Lano Z tops it of. Wilder Holsteins, Poppe Holsteins, Koepon Genetics and GenHotel also bred in this ranking several top bulls! The list leader of the black-and-whites is DGF Casimir (by Dexpro Mojo).