Exciting updates for De Oosterhof & partners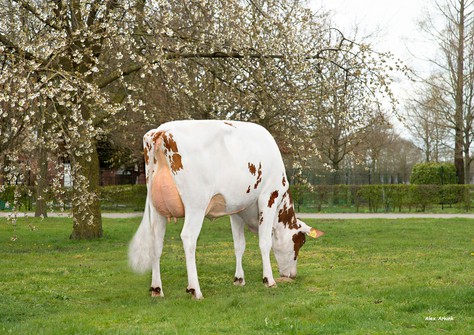 General
Covergirl K&L OH Sunlight Red GP-84
Not only there was a recent photoshoot for 2 milking cows at De Oosterhof, there were also a number of stunning (re) classifications!
At Willem Scholten (De Oosterhof) one of the first lactating daughters of Hoogerhorst Dg OH Rubels-Red was being photographed: K&L OH Sunlight Red. This photo served as a cover for the new bull catalogue of ABS/Heemskerk. Sunlight Red is a direct daughter of K&L SV Sunny Red (Salvatore RC), of which 3 sons have been sold to AI studs. Also her full brother is well-known, he's the proven Schreur Shimmer RDC.
Full sister of the photographed Sunlight Red, 3STAR OH Sunnyside Red, ranks high in the R&W female top for quite some time and scores consistently well with 313 gNVI, 2836 gTPI and 155 gRZG! During the last classification at Scholten K&L OH Sunlight Red, co-owned with GenHotel, scored GP-84 with VG-88 MS!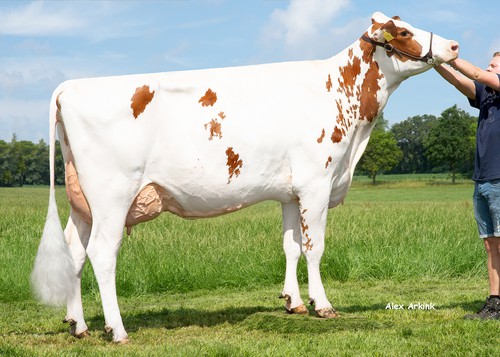 Dam: K&L Sv Sunny Red GP-83
Also photographed was the great transmitter Basic PP RDC, a first calver Wilder Hotspot P. The early homozygous polled Hotspot P was purchased by HWH Holsteins and GenHotel in 2019 after which she was housed at Scholten. Basic was regularly flushed which resulted in sons as 3STAR HWH Globed P Red @QNT & 3STAR HWH Bambam P @Xenetica Fontao. Her female, polled offspring score even up to 339 gNVI and 157 gRZG. One of Basic's daughters, 3STAR HWH Betty P RDC, was sold to Bouw Holsteins during the GenHotel Selection Sale in 2021.

Basic PP RDC GP-83 (s. Hotspot P)
The fourth lactation Edg Rubicon from the Golden-Oaks Mark Prudence family, DG OH Donna RDC, was re-classified with VG-88, EX-92 Frame & Dairy Strength! You might know Donna RDC VG-88 already as the dam of proven sire Topstone @Masterrind and his full sister DG OH Donna 2 RDC GP-84 - both co-bred by Scholten.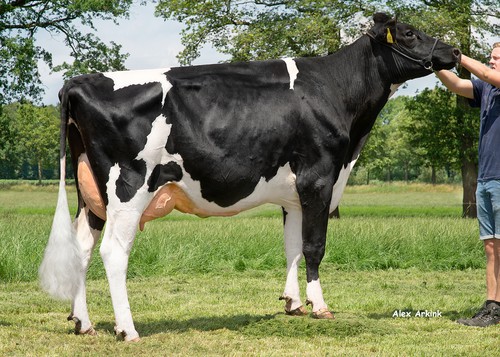 DG OH Donna 2 RDC GP-84, Bomaz Altatopshot x DG OH Donna RDC VG-88
Also a well-known name in the list of results is that of Pine-Tree-I Pursuit daughter CEH Missy. Missy's family, which leads back to Wesswood-HC Rudy Missy, has a long, successful history when it comes to breeding AI bulls. The most recently bred AI bulls are Missy's full brother CEH Music @Cogent and her own son by Gladius, which has been sold to a Slovakian AI station.
Female offspring from the Rudy Missy family also prove the strength of this branch. For example, earlier this year Missy her dam CEH Melody and granddam CEH Melina 13 got new scores of VG-88 and EX-90 @CEH Holsteins! CEH Missy herself forms with her first score of VG-85 the 10th generation VG / EX in a row and with a current 2911 TPI she also scores remarkelably high for her age!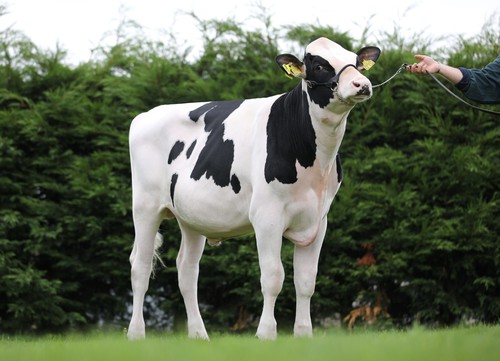 CEH Music @Cogent