Another Excellent for Batouwe Holsteins!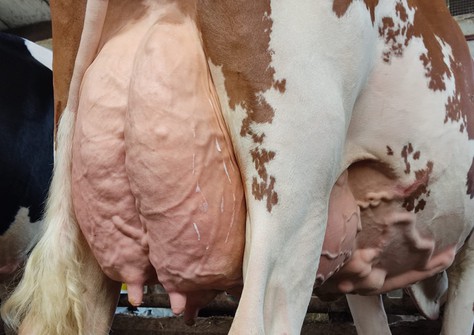 General
Share Dg Agnieska-Red EX-90
The fourth lactation Payball Red of Batouwe Holsteins -  Red & White Junior Champion @Hoornaar 2018 - was rewarded with an excellent score a month after given birth to a Siemers Agent-Red heifer calf!
From the family of the well-known American Felder Den-Barb Cindy EX-91, the Bakker family owns the - almost - 6-year-old Share Dg Agnieska-Red, a Payball Red daughter from Caps VVH Angela 4-Red VG-85. This branch is also behind the daughterproven bulls Caps Angelo (by Riverboy) & Schreur Argus P Red (by Apoll P). They are both sons of Angela 3 Red's full sister, Caps VVH Angela 3 Red VG-87.
Agnieska-Red delivered four heifer calves by different sires. One of these daughters is the first calver Batouwe BRK Cinthia Red by Brekan. Cinthia Red was sold to a Dutch dairy farmer last March during the auction, which was co-organised by Bakker. Eldest daughter, Batouwe Jlnd Cindy Red (by Julandy Red) is in her 2nd lactation now and classified VG-87 as a 2-yr-old.
The high components producing Payball Red daughter scored a fantastic 90FR 91DS 88MS 91FL EX-90. Current average production of Agnieska is 9,299 kgsM with 5.13% fat and 3.56% protein in four lactations.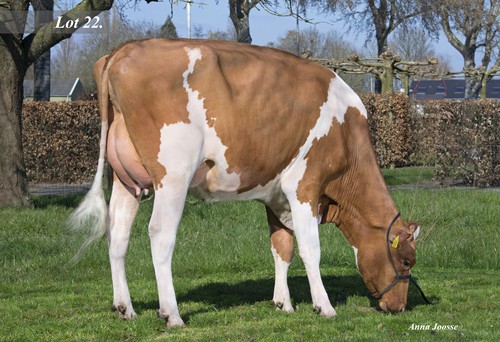 Batouwe BRK Cinthia Red, Brekan x Agnieska-Red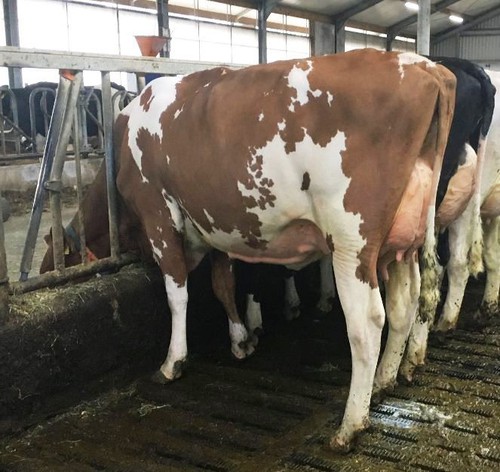 Batouwe Jlnd Cindy Red VG-87 (s. Julandy Red)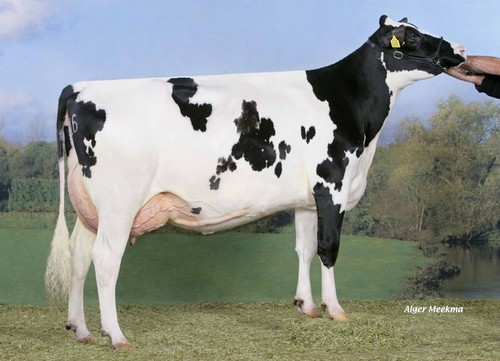 Granddam: VVH PW Angela 1 VG-86 (s. Fidelity)