April 2023 bull proofs USA
In America, the April 2023 breeding values for bulls have been released, with some new bulls at the top of the TPI rankings.
Proven bulls
The number 1 TPI daughterproven bull USA of December, Genosource Captain (Charl x Sabre), has risen slightly and now scores 3243 TPI. Last time's no. 2, Mr. T-Spruce Frazz Lionel, also managed to hold the top with a 37-point increase in TPI. Number 3 is now the debutant Siemers Renegade Parfect, which combines solid production with good health traits and +2.71 PTAT (with +2.33 UDC). He takes over the place of Hurtgenlea Richard Charl, who drops 27 points TPI as the daughter numbers rise and is now outside the top 10 TPI. Also new in the top 10 is Silverridge V Einstein, which has already risen several runs in a row and now even goes from place 38 to 7 (+149 TPI).  Woodcrest King Doc (+3.23 PTAT) remains the only bull in the top 100 TPI with a PTAT of over +3.00, although Cherry-Lily Zip Luster  P (Zipit P x Kingboy) comes pretty close with +2.83 PTAT. In addition, Luster P is the highest polled daughter-tested bull for TPI. Highest red & white bull, Dg OH Rubels-Red, now has more than 1350 milking daughters in his American proof and has risen to 2741 TPI with +2.09 PTAT.
Genomic bulls
Among the bulls one year and older, the list leader, with 3233 gTPI and an extreme production proof, is now T-Spruce Phoenix 2176, a Parfect son from a Lionel dam, which goes back to the well-known brood cow Milkworth Manfred Yadda VG-86. Not only does he score sky-high for gTPI, but he also has a great type proof: +2.65 PTAT with +2.30 UDC and + 1.46 FLC.  STGen  Cowen Thorson (Cowen x Charl),  the list leader in August and December, manages to maintain himself in the top at place 2 with 3220 gTPI. The number 3, Genosource Atkins, also scores 3220 gTPI and is a Captain son from a Captain dam. Dropped from 4th to 6th place is Genosource Brockington, a Captain x Heir with 3200 gTPI and also a huge production.
The highest polled bull with NAAB code is now Winstar Maxwell P-son Denovo 20256 Rosco P, with 3222 gTPI, tracing back to Snow-N-Denises Dellia EX-95. However, he is born in December last year, so not yet available. The same goes for Winstar Klassic P, a Bomaz Perfect P descendant of Glenridge Citation Roxy EX-97, with 3191 gTPI and 1319 NM$.
► Go HERE to the overview with all April 2023 bull proofs.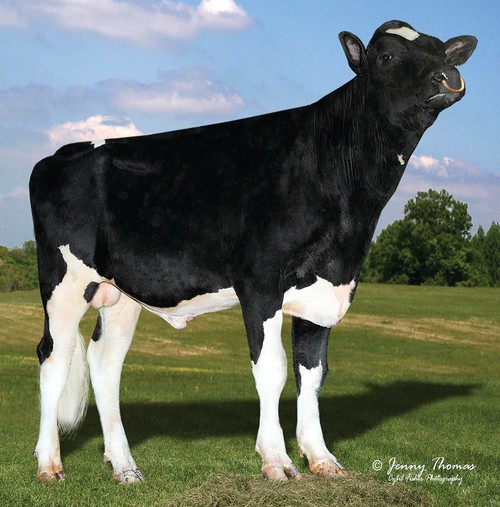 Siemers Renegade Parfect (Renegade x Delta-Lamba), starting as no. 3 TPI proven sires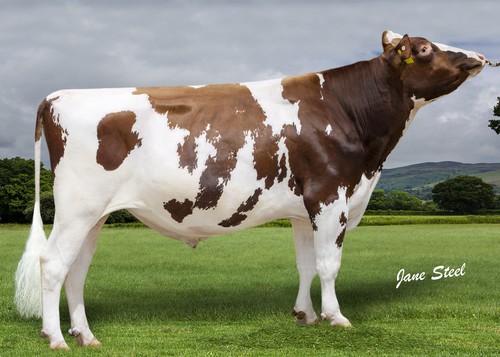 Dg OH Rubels-Red (Argo RDC x Rubicon), number 1 TPI R&W proven sires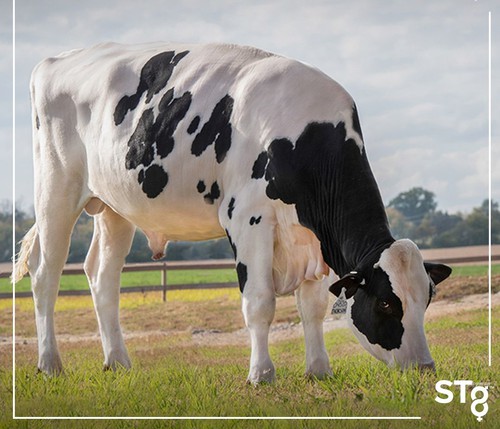 STGen Cowen Thorson (Cowen x Charl), several runs in the top gTPI genomic sires