''Wilkommen'' ZHW Holsteins!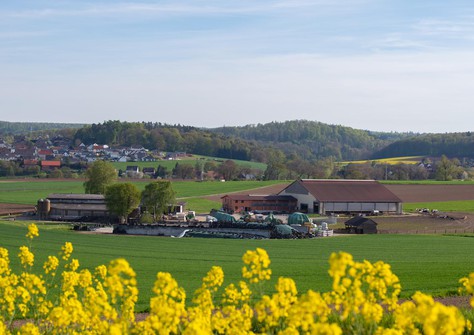 GenHotel is very pleased to welcome Zuchtbetrieb Hauck Wetterburg (ZHW Holsteins) as a new member. The Volke/Hauck family farm, located in Hessen, Germany, has been active in both Red and Holstein top breeding for some time. In addition to participating in shows, heifers from the ZWH herd have been consigned yearly to different top European sales and they regularly expand their herd with new, top breeding cow families.
One of the most recent successes is the sale of ZHW Jacklyn, the former number 1 gTPI Peak Rainow daughter from the Meier-Meadows El Jezebel EX-92 cow family, known for delivering global sire O-Man. Jacklyn was sold for €17,500 during the SonderKollektion 2023 and continued her way to the Netherlands. In addition to 2981 gTPI, the Rainow also scores 154 gRZG and 4492 gPFT. This line arrived at Volke/Hauck after the purchase of embryos from Jacklyn's granddam, Paeßens Jezebel VG-86 (by Redrock). From the first lactation Copyright dam of this Rainow, 9 more offspring are born at ZHW from matings made with sire of sons Progenesis Monteverdi and BGP FB Ridercup. The third milk recording of dam ZHW DG Jezebel resulted in 46.8 kgsM with 3.83% fat and 3.34% protein!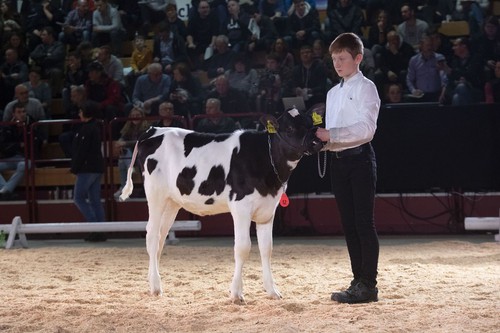 ZHW Jacklyn, one of the best-selling lots during the SonderKollektion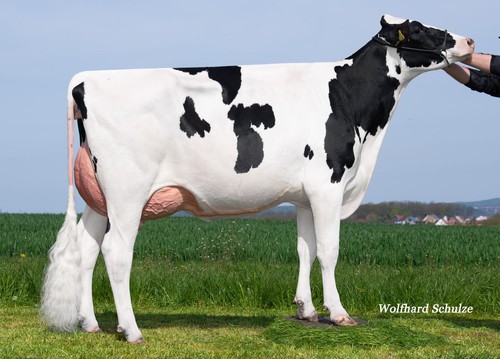 Dam ZHW DG Jezebel (s. Copyright)
At the same time, the Volke/Hauck herd made a re-investing at the SonderKollektion 2023 by purchasing Dykster 3STAR Rachel Red (157 gRZG/2652 gTPI/1586 gISET), which was offered with a total of € 19,600 of embryo contracts. Rachel Red is one of the best scoring Ranger-Red daughters in Europe based on RZG, ISET and PFT. Granddam of this 3STAR OH Ranger-Red daughter is a multiple bull dam and supplied the young bulls Dykster 3STAR Ewing Red, former No. 1 R&W genomic bull in Switzerland, Dykster 3STAR Astra Red @RSH and Dykster 3STAR Atlantik @RUW. This great brood line goes back to the Dutch Southland Dellias. ZHW Holsteins also owns the full sister of top ranking RZG sire 3STAR HWH Globed P Red, namely 3STAR HWH Babie P Red after purchasing her during the VOST Select Sale in 2021. From this polled Pröbstings Global Red, Volke/Hauck bred ZHW 63042 Red, a Koepon AltaRefine-Red with 155 gRZG!

Dykster 3STAR Rachel Red just before she switched owners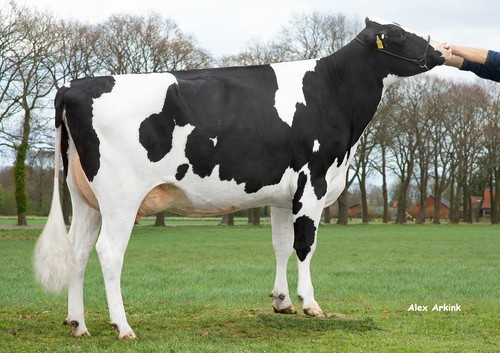 Dam to 3STAR HWH Babie P Red, Basic PP RDC
Investing in embryos from the Ralma Juror Faith EX-91 family also worked out fantastically for ZHW Holsteins! They own the highest RZG daughter from the Canadian cow Progenesis Brainwave 4425 (top 25 gTPI milking females), called ZWH Brainwave. She is a daughter of the American sire Kings-Ramson Highway and scores a whopping 159 gRZG on the German basis! Her transmitting profile shows >1200M, +0.42% fat, 128 gRZN and 122 gRZE.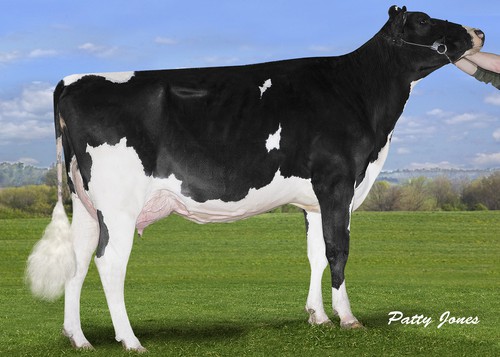 ​6th dam: MS Lookout Pesc Bkm Bria VG-86
In addition to bringing new index cow families to the herd, there is also passion for well-known, international conformation families. For example, on the breeders page we also find Farnear Altitude-Red daughter Sexy Bitch Red. The 1.5-year-old Altitude-Red is a granddaughter of none other than Blondin Redman Seisme-Red, the first Red Holstein worldwide to be classified EX-97! This also establishes the connection with the EX-97 scoring Blondin Goldwyn Subliminale, as both Seisme-Red's and Subliminales pedigree feature Blondin Skychief Supra EX-93. Sexy Bitch's pedigree is backed with 8 generations of VG/EX in a row. She is the maternal-sister of the European MS Jordy Supergirl Red VG-89.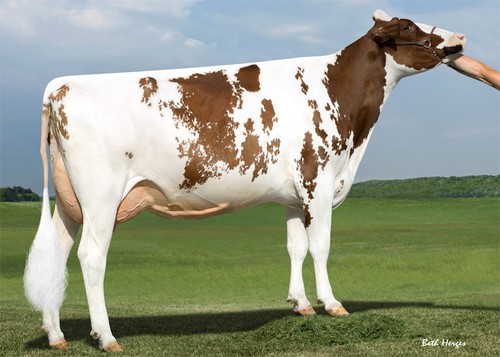 Dam: Milksource LD Shania-Red-ET EX-92 (s.Tiger-Lily Ladd P-Red)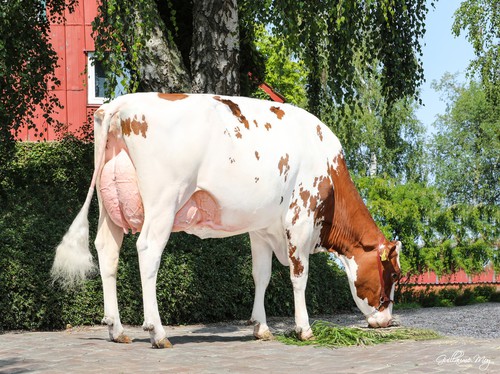 Maternal sister: MS Jordy Supergirl Red VG-89 (s. Jordy Red)