Update Lindenhof Holsteins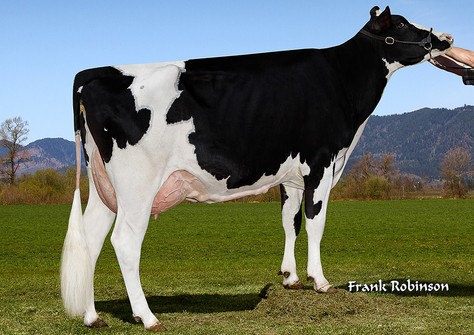 Genomics
Ronelee Facebook Darcy EX-90, great-granddam to Harmony-Delphinus
The site to Lindenhof Holsteins you can find several new interesting heifers. For example HLB Helena, a Federal daughter out of the Gold-N-Oaks S Marbella VG-89 family. Helena scores +2676 GTPI / +151 GRZG and offers milk, fertility and type.
Backed by the Ronelee Outside Dabble EX-91 family is LW Harmony-Delphinus. This Harmony daughter scores +2657 GTPI / +145 GRZG and she also has high genomic for milk, fertility and type.
Polled
On the Lindenhof Holsteins site you can find now a special "Polled" section. HWH Pinie P RDC is one of the highest Polled heifers in Germany. This Mission P daughter scores at least +158 GRZG and her dam is a Backbround daughter of QHR Perle VG-86 (Suran x VG-86 Gerard x Holbra Pam VG-87).
Other Polled heifers on the Lindenhof Holsteins website are HWH Corsika P, a +145 GRZG Elbrus from the Cosmopolitan family, and HLB Nicolet PP Red, a Homozygote Polled and Red Lucky PP daughter. The dam to Nicolet PP Red is a full sister to the bull HLB Avalon PP RDC @ ZBH.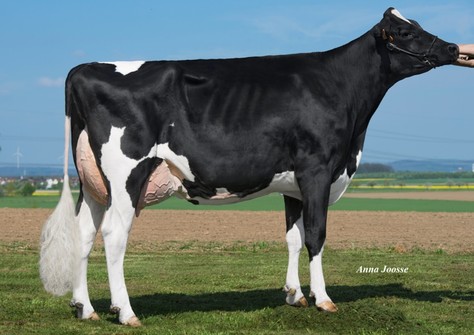 HLB Nanu VG-87, granddam to Nicolet PP Red