Red & polled from the cow family of KNS Boss!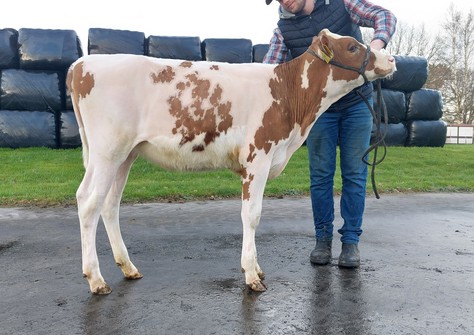 General
Lot 52. 3STAR SIE Sila P Red
The HighligthSale is known for its wide range of top index animals. This also applies to the red and polled descendant of Radieuse EX-91, the foundation cow behind the well-known progeny proven KNS Boss!
3STAR SIE Sila P Red is a red and polled heifer sired by GHH Frisbee RDC, scoring 153 gRZG and great health traits. Thus impresses her great will for production, 121 gRZS, 120 RZGes and 120 FUN. Dam Solana P Red calved late October and starts her first lactation well! 
This granddaughter of Royal Flash RDC (by Styx Red), purchased by Haytema, easily transmits both polled and red. Not only Sila P Red is a good example of this capability, but also De Oosterhof 3STAR Flashy P Red (Freestyle-Red x Solitair P Red x Styx Red), which will be flushed soon. This now third calver Flash RDC is the full sister of the daughterproven BG Radames RDC, a very high conformation bull at OHG. Further on in this pedigree we find fifth dam KNS Rendezvouz VG-85. She is the cow behind the well-known breeding bull and also former popular KNS Boss & granddam to KNS Comedy in Italy!
Do you get your own red Radieuse branch with lot 52 3STAR SIE Sila P Red?

Foundation cow Radieuse EX-91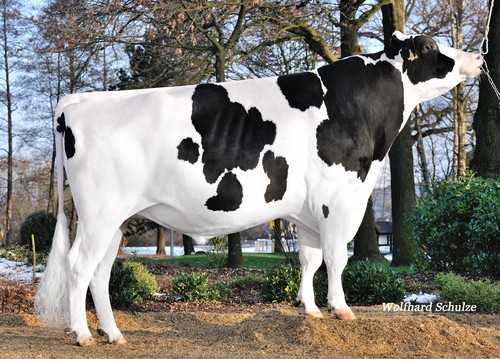 KNS Boss (s. Bookem)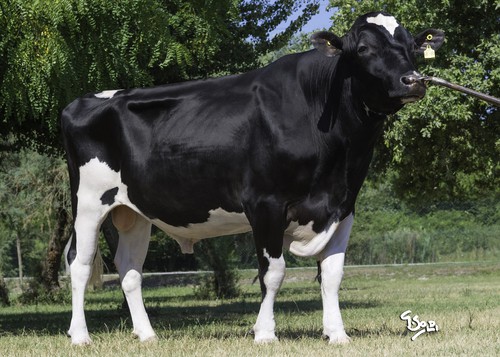 KNS Comedy (Commander x Epic x KNS Rendezvous VG-85)