Progeny group of Topstone shines at German Schau der Besten
Last Saturday the Schau der Besten took place in Verden, Germany. AI-stud Masterrind took the opportunity to present four progeny groups: Avance-Red, Spark-Red, Topmodel and Topstone, co-bred by De Oosterhof.
Bomaz AltaToptshot son OH DG Topstone debuted in August 2018 in the German Holstein genomics rankings with 155 gRZG, 132 gRZN, lots of milk and positive components. Topstone is bred out of the Golden-Oaks Mark Prudence EX-95 descendant DG OH Donna RDC, an EDG Rubicon classified VG-88 (EX-92 FR & TY). The AltaTopshot son will receive his first daughter proven indexes in August 2022, but could already present some of his early, milking daughters last weekend!
Current daughter information indicates that this sire transmits very good production with positive components. Topstone his daughters are medium sized with a lot of strength, and width in the front and rump. His daughters show an ideal set of the legs (both from side and rear) with great locomotion.
Fellow breeders Willem Scholten and Carla Hoesté had travelled to Verden to admire the offspring. There was also a moment to honor the breeders of the bulls and put them in the spotlight.
More about this at www.masterrind.de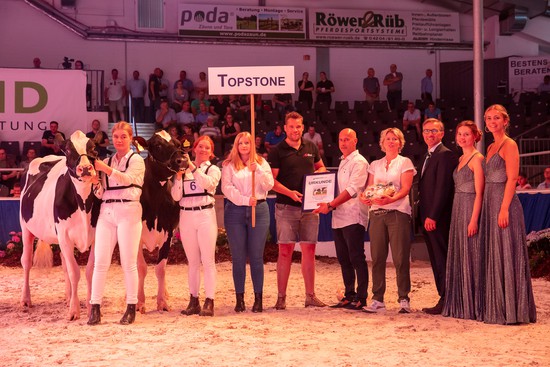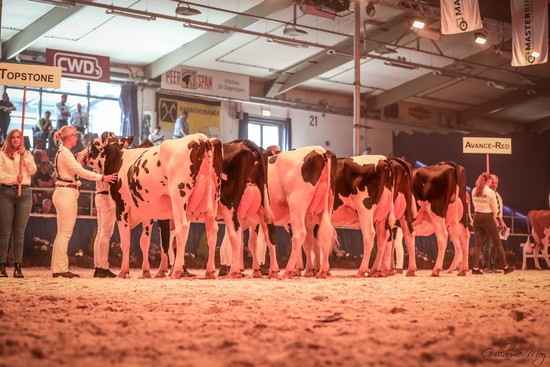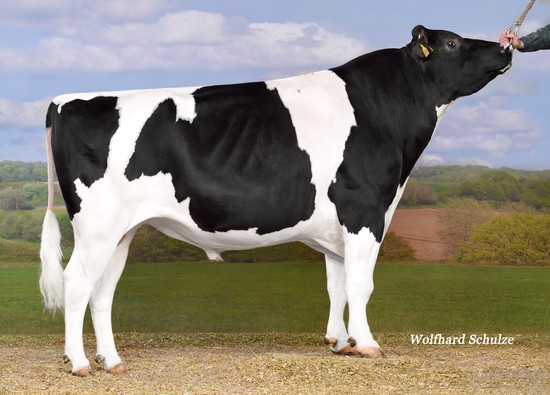 OH Dg Topstone (AltaTopshot x Rubicon x Aikman RDC)