No. 1 Esperanto at Benthemmer Holsteins
Genomics
Veneriete Epic Ida 66 VG-88, granddam of Benthemmer K&L RM Inda
Benthemmer Holsteins, the Van Benthem family in The Netherlands, is home of the number 1 gNVI Weelder Esperanto daughter Benthemmer K&L RM Inda. Inda scores 377 gNVI and is with 1024 days productive life the only female in the top 100 gNVI (both Holstein ánd Red Holstein) over 1000 days PL! In addition Inda, owned by Benthemmer Holsteins, Ritmaster Holsteins and K&L, scores also really good for production and type.
Ida fans
Esperanto Inda is purchased by her current owners through the GenHotel Embryo Program. Henk and Esther van Benthem have been fans of the Ida cow family for a long time. In their Benthemmer herd several descendants from this high producing, troublefree and fertile cow family have performed extremely well. And this family has delivered many sons to international AI-studs, including most recently the top proven sire Veneriete RUW Board, a Boss halfbrother of the granddam of Inda.
The GenHotel Embryo Program can also deliver top genomic heifers in your barn. Inda is a great example to confirm. Do not hesitate to contact Boudewijn Koole and ask for the opportunities to improve the genetic level of your herd with very attractive conditions!

Veneriete Niagra Ida 31 VG-87, dam of Ida 66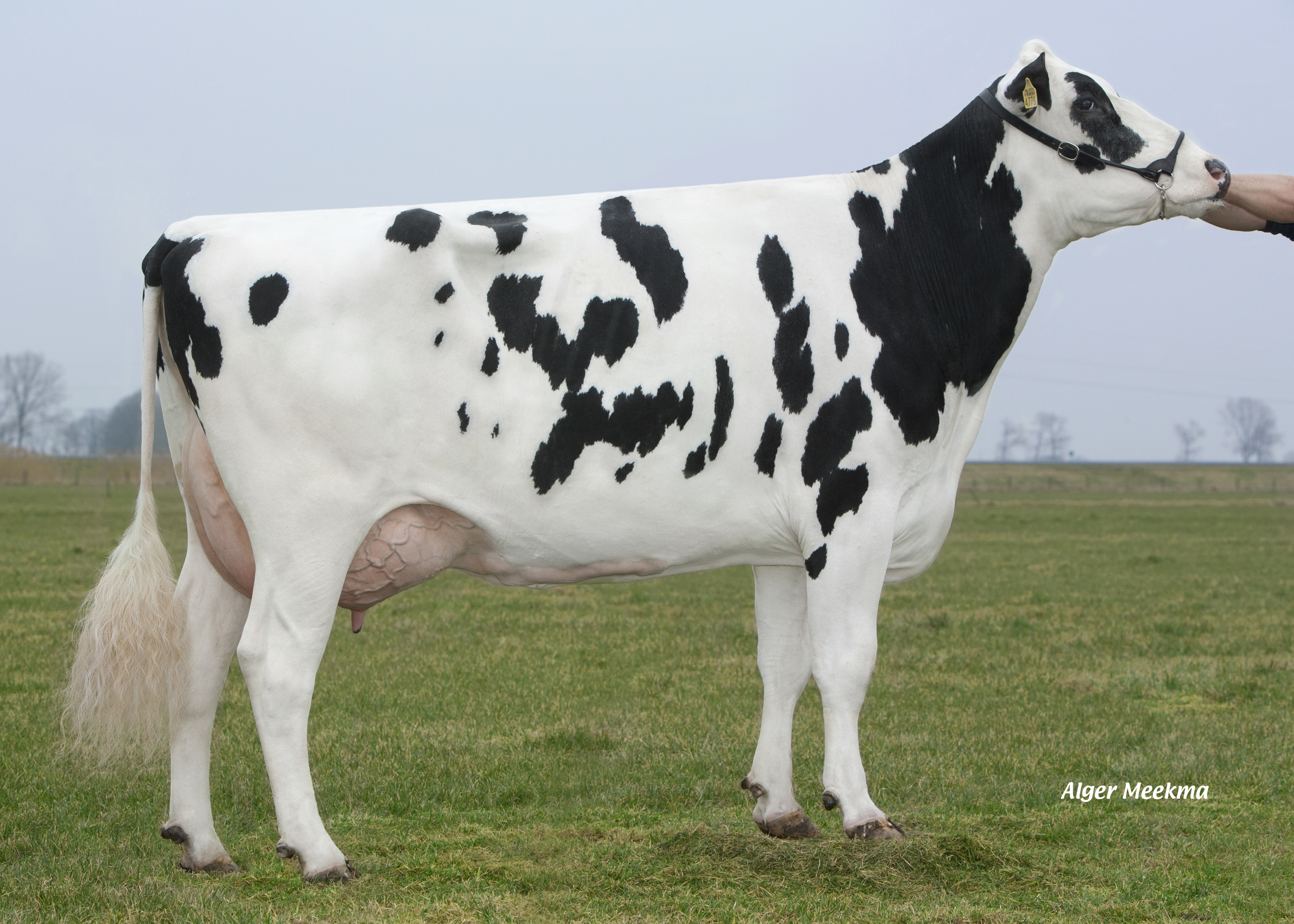 Veneriete Shottle Ida 6 VG-88, dam of Ida 31